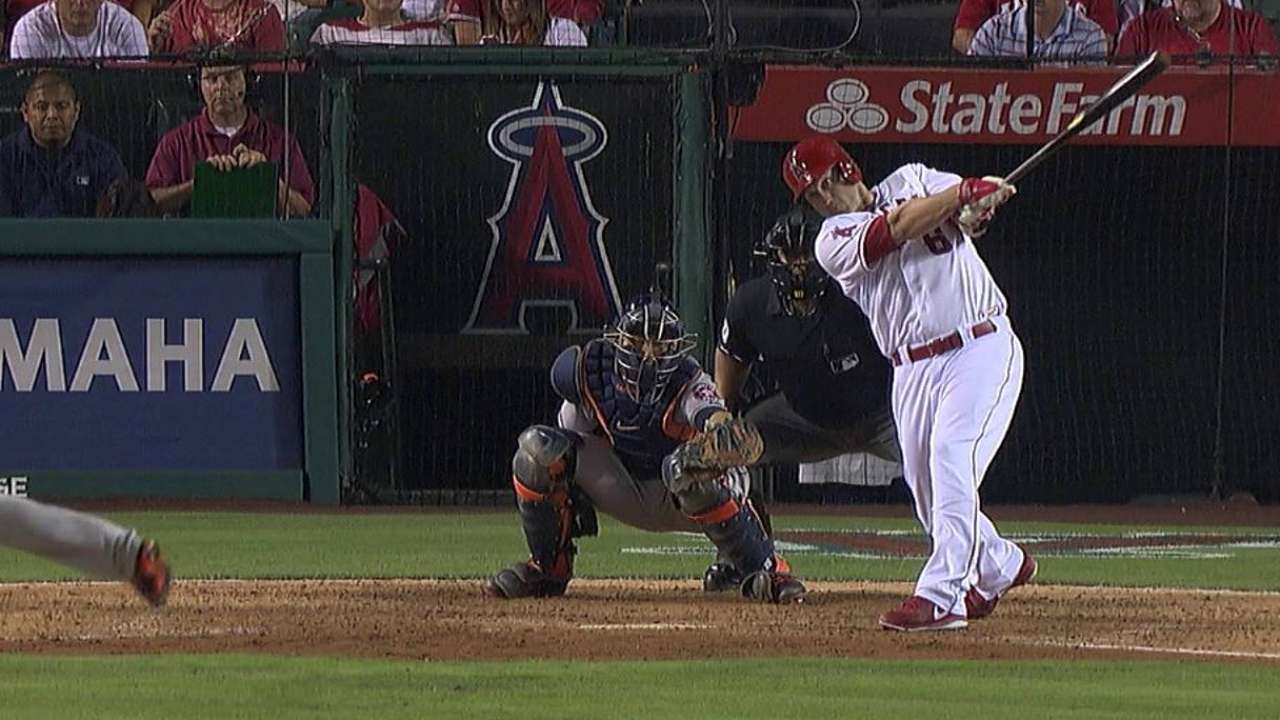 David Freese was out of the lineup again Sunday with a sore left shin that he injured sliding into home on Friday.
Scioscia said Freese would be able to pinch-hit on Sunday and should return in the next few days. Freese launched a two-run pinch-hit home run on Saturday before being lifted for a pinch-runner later in the inning.
Scioscia said Freese would not have played the field Saturday even if the game was closer.
Matthew DeFranks is an associate reporter for MLB.com. Follow him on Twitter @MDeFranks. This story was not subject to the approval of Major League Baseball or its clubs.