Freese getting hot while trying to go to all fields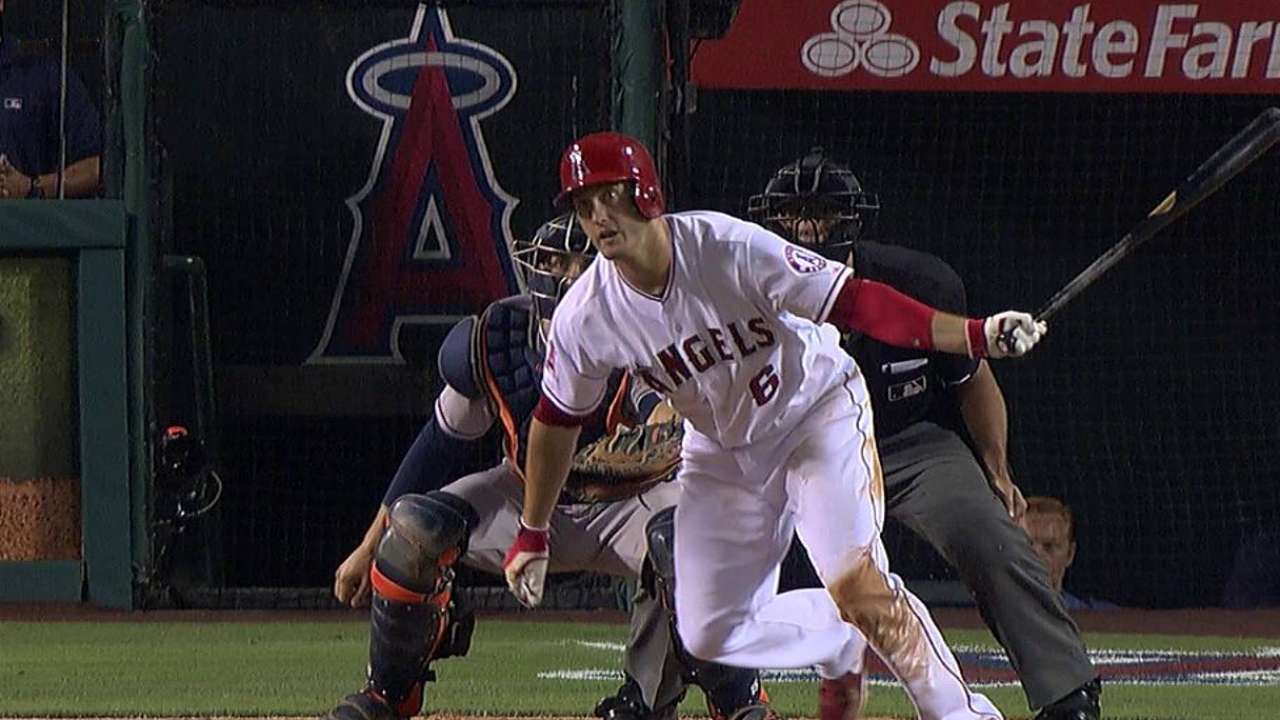 ANAHEIM -- When the Angels acquired David Freese in the offseason, they were hoping for a middle-of-the-order bat to bolster the supporting cast around Mike Trout, Albert Pujols and Josh Hamilton.
But in the first two months of the season, Freese did not resemble anyone close to St. Louis' 2011 postseason hero, hitting just .203 at the end of May. But Freese rebounded to hit .280 in June and .400 in his past 10 games, with eight RBIs.
Freese went 2-for-4 with one RBI on Friday night, his third straight multi-hit game, and has upped his average to a season-high .250.
"We need him," Angels manager Mike Scioscia said. "Hopefully, he's finding a comfort level. His last 30 or so at-bats, he's starting to hit the ball a little bit better and drive the ball a little bit better. We need David."
In his last 35 at-bats, Freese notched seven extra-base hits, including an opposite-field home run against the White Sox on Wednesday, his first homer since April 27.
All three of the right-handed Freese's homers have been to either center or right field and his two-run double on Thursday found the gap in right-center. Historically, Freese has sprayed the ball to all fields, with 15 of his 32 homers going to the opposite field.
"I think I'm just getting through the baseball and I'm not trying to hit it over there, it's just where my mechanics and my approach allow me to do it," Freese said. "If you're using the whole field, you're going to have a better chance to be successful."
Instead of hitting in the heart of the order, Freese has been relegated to the bottom third, hitting primarily eighth during his recent upswing. After hitting fourth or fifth in the each of the first 10 games, Freese has hit there only twice in his last 18 starts.
"Regardless of where I'm hitting in the lineup, I think when you go on a roll, it gives your team that much better chance of winning ballgames," Freese said. "I think we understand that. This lineup's hot. Top to bottom, it's arguably one of the best lineups in the game. It just feels good to help out."
Matthew DeFranks is an associate reporter for MLB.com. This story was not subject to the approval of Major League Baseball or its clubs.