Final push for All-Star voting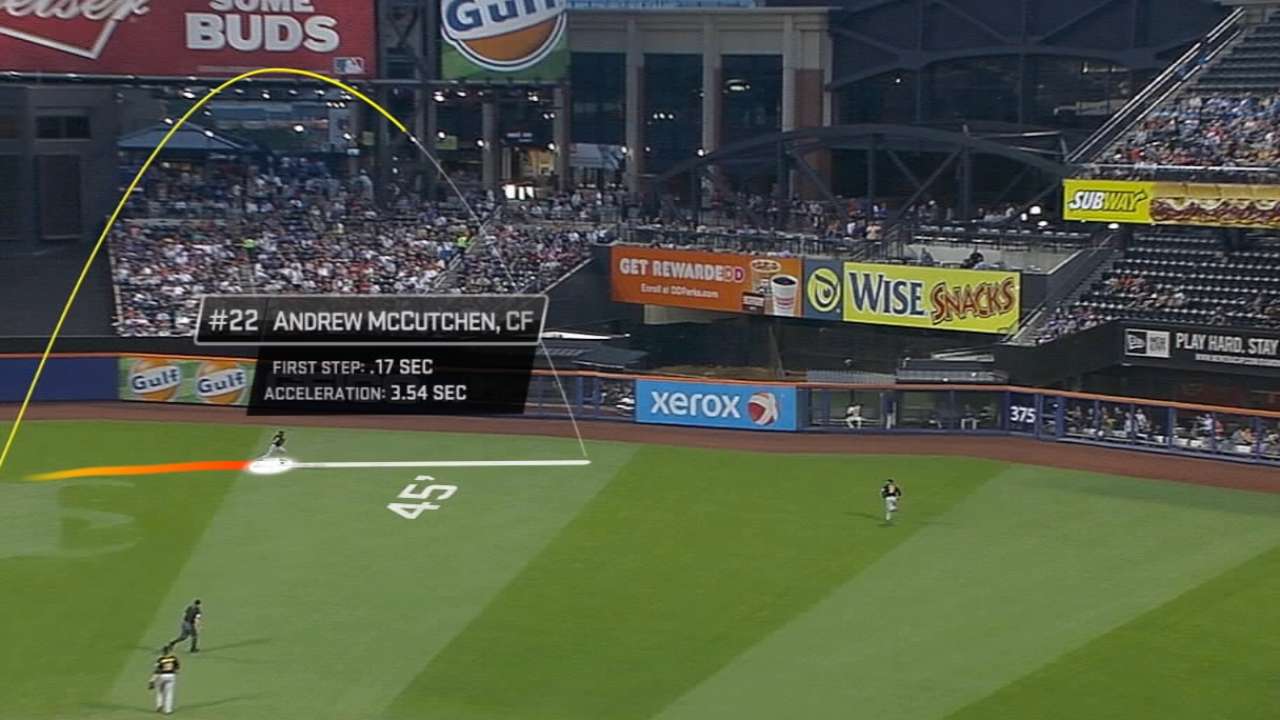 Andrew McCutchen has been a member of the National League All-Star team each of the past three seasons. He appeared in the Midsummer Classic at Chase Field in Phoenix in 2011, Kauffman Stadium in Kansas City in '12 and Citi Field in New York last year.
The Pirates' gifted center fielder thoroughly enjoyed the experience in each instance, but what would mean even more to him this time around would be to get voted in as a starter for the All-Star Game at Target Field in Minneapolis on July 15.
McCutchen did his part to capture the attention of the voting public by batting .343 (36-for-105) with 12 doubles, eight homers, 25 RBIs and 19 runs scored in 26 games during June. Despite such impressive numbers, the reigning NL Most Valuable Player still needs Pirates fans to vote for him as many times as possible to increase his chances of landing a spot in the All-Star starting lineup.
You can vote 25 times online with the 2014 All-Star Game MLB.com Ballot, which is also available via your mobile phone. Plus if you log in and vote with your MLB.com account, you can cast up to 10 more ballots for McCutchen as well as second baseman Neil Walker and all of your favorite Buccos.
That's a total of 35 ballots.
Online voting will end Thursday at 11:59 p.m. ET. The balloting that took place during Pirates games at PNC Park concluded last Thursday.
If McCutchen does get voted in as an All-Star starter, he would become the first Pirate since Jason Bay, who accomplished the feat in 2006 when the game was played at PNC Park.
"You know what? That would be great," McCutchen said. "There are a lot of guys in the game who have really good individual numbers but don't necessarily get that starting role. Some of it has to do with how well your team is doing.
"A couple years ago, I think I was hitting over .360 at the All-Star break [.362 in 2012] and I didn't start. We were actually doing pretty well as a team, but eyes still weren't open. It was just the beginning for us. The next year people started to notice us a little bit more and there was the publicity that came with that.
"If that [getting voted in as a starter] was to happen, it would show the path we've been on as a team and the path I've been on as a player. It would be really cool to have the chance to be out there and to say that I started in the All-Star Game. That would be a really good feeling."
Last summer, four of McCutchen's teammates were named to the NL squad along with him. Walker wasn't one of them, but he could be this year. The Pirates have been promoting his candidacy in recent weeks. As June drew to a close, Walker was batting .272 in 68 games and was near the top of the leaderboard among NL second basemen in home runs (11) and RBIs (37) -- despite missing two weeks after undergoing an emergency appendectomy June 9. In addition, he had committed only one error all season.
"Before that situation came up, Neil definitely had an opportunity -- and I feel he still does -- to make the All-Star team just because of the numbers that he's put up and how well he's performing," McCutchen said. "That's really good to see, and if you ask him, I'm sure he'd tell you there's still more in there. I've seen him in the Minors. I've seen him in the Majors. I've seen the tears that he's gone on. He definitely has the numbers to be in an All-Star Game."