Reyes worthy of his first AL All-Star selection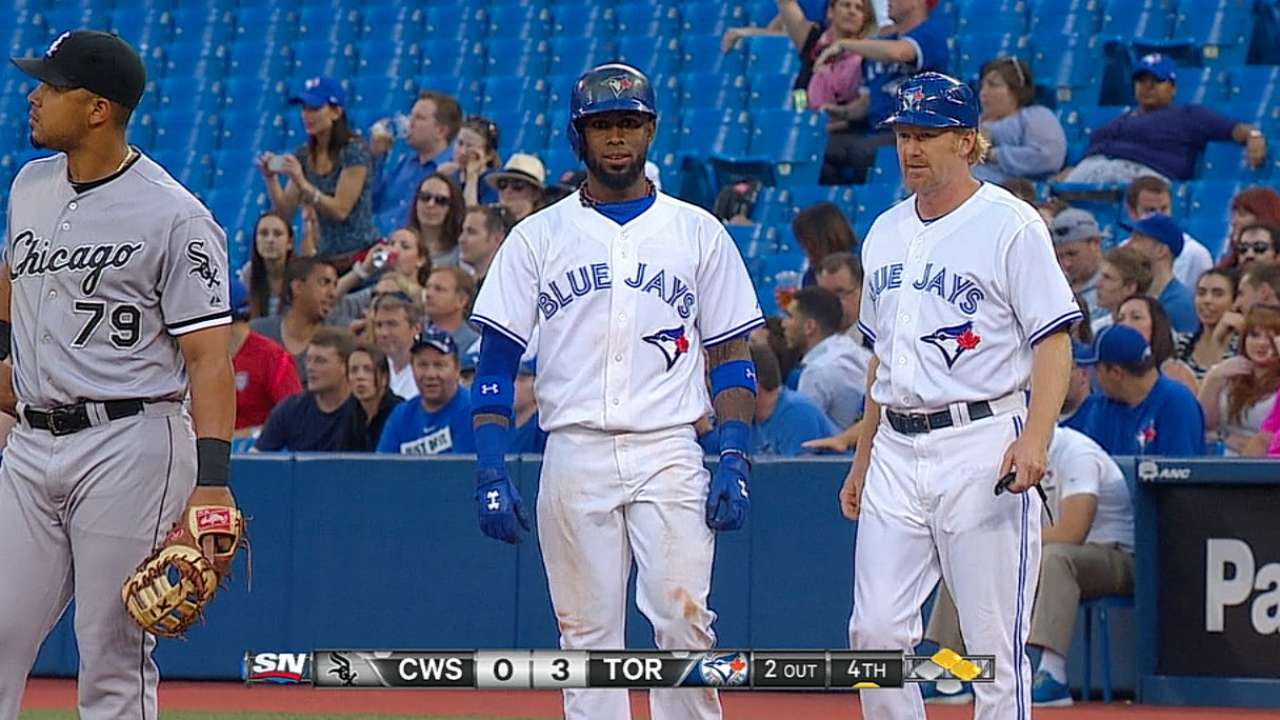 TORONTO -- Blue Jays shortstop Jose Reyes, a three-time All-Star, is vying for a spot on the American League roster in the final days of balloting for the 2014 All-Star Game.
In the latest round of voting results released on Monday afternoon, Reyes sat fourth among AL shortstops with 1,008,063 votes, trailing Yankees captain Derek Jeter (first, 2,924,686), Alexei Ramirez of the White Sox (second, 2,325,527) and J.J. Hardy of the Orioles (third, 1,534,547).
The 31-year-old Reyes previously secured All-Star selections as a member of the National League with the Mets in 2007, '10 and '11. Entering Tuesday, he was hitting .264 with six homers, 23 RBIs and 16 stolen bases.
Several other Blue Jays remain in contention for the AL squad, including Jose Bautista, who is leading all AL players with 4,460,245 votes. Oakland's Yoenis Cespedes is third among AL outfielders with 1,941,553 votes and holds a slight lead over Blue Jays left fielder Melky Cabrera (1,929,506).
Bautista is bidding for his fifth consecutive All-Star selection, while Cabrera previously made the AL squad in 2012.
Two other Blue Jays are ranked in the top five at their respective positions, including designated hitter Edwin Encarnacion (fourth, 1,590,498) and third baseman Brett Lawrie (fifth, 865,684).
Fans can cast their votes for starters at MLB.com and all 30 club sites -- online or on a mobile device -- using the 2014 All-Star Game MLB.com Ballot Sponsored by Experian until Thursday at 11:59 p.m. ET.
Jamie Ross is an associate reporter for MLB.com. This story was not subject to the approval of Major League Baseball or its clubs.