Mets mourn passing of former GM Cashen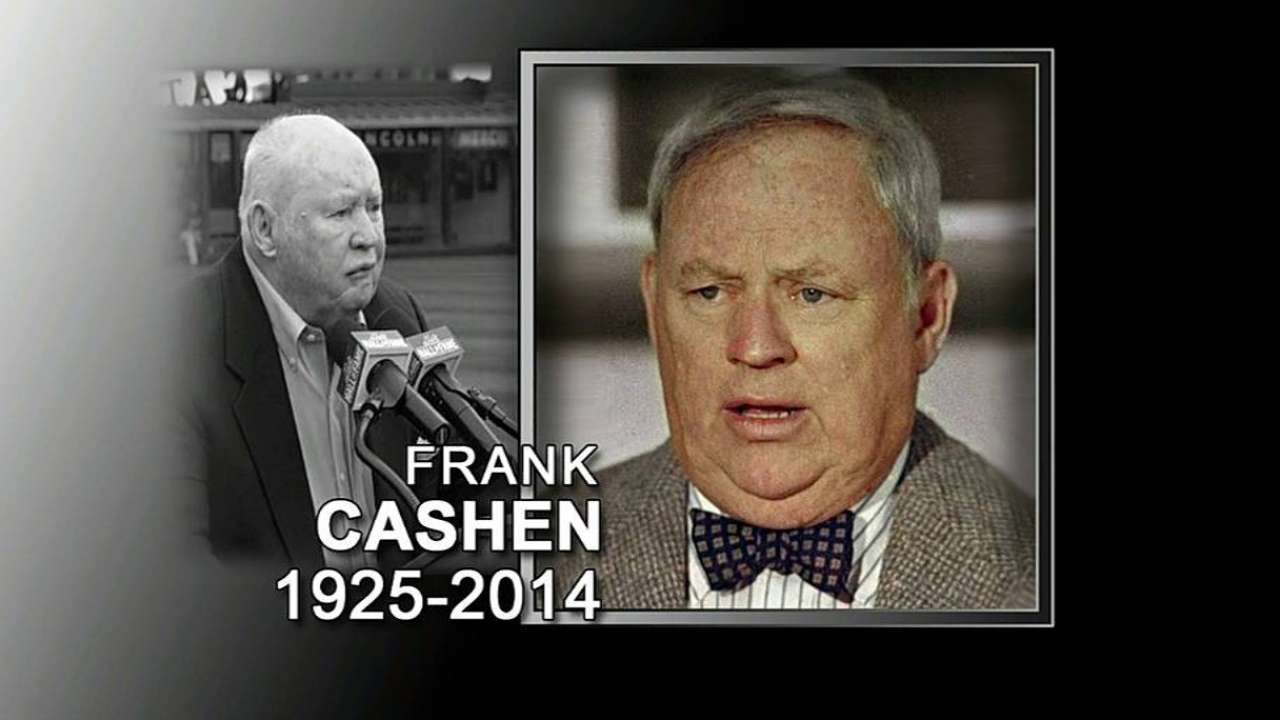 ATLANTA -- Keith Hernandez remembers walking into Frank Cashen's office on the final day of the 1989 season, listening as the general manager told him the Mets did not plan to re-sign him. Hernandez replied that he understood -- it was business. But then Cashen walked around his desk with tears in his eyes, told Hernandez how much he appreciated his service and hugged him.
"I'll always remember that moment," said Hernandez, one of many around the organization who mourned Cashen's passing on Monday.
Of the 1986 World Series champion Mets that Cashen assembled, Hernandez is one of several who retain ties to the organization. Another is Tim Teufel, the Mets' current third-base coach, who called Cashen "the architect" of one of the most talented clubs in baseball history.
"He went out and made a lot of significant free-agent signings and trades, and also at the time, he let the young kids develop," Teufel said. "And then when the young kids were mature enough to come around, he had the older guys around them and he really put together a well-balanced team."
The Mets' general manager from 1980 to 1990, Cashen presided over a massive turnaround from the losing seasons of the early '80s to the world championship club of '86. Among Cashen's brightest moves included drafting Dwight Gooden and Darryl Strawberry, and trading for Hernandez and Gary Carter.
"Frank Cashen revitalized our franchise," Mets principal owner Fred Wilpon said in a statement. "I dealt with Frank on a daily basis and he was a man of integrity and great passion. No one had a more diverse career than Frank. He was also a lawyer, sports writer and marketing executive. His accomplishments will always be an integral part of our team history."
Anthony DiComo is a reporter for MLB.com. Follow him on Twitter @AnthonyDicomo. This story was not subject to the approval of Major League Baseball or its clubs.