Record aside, Hoyer happy with Cubs' progress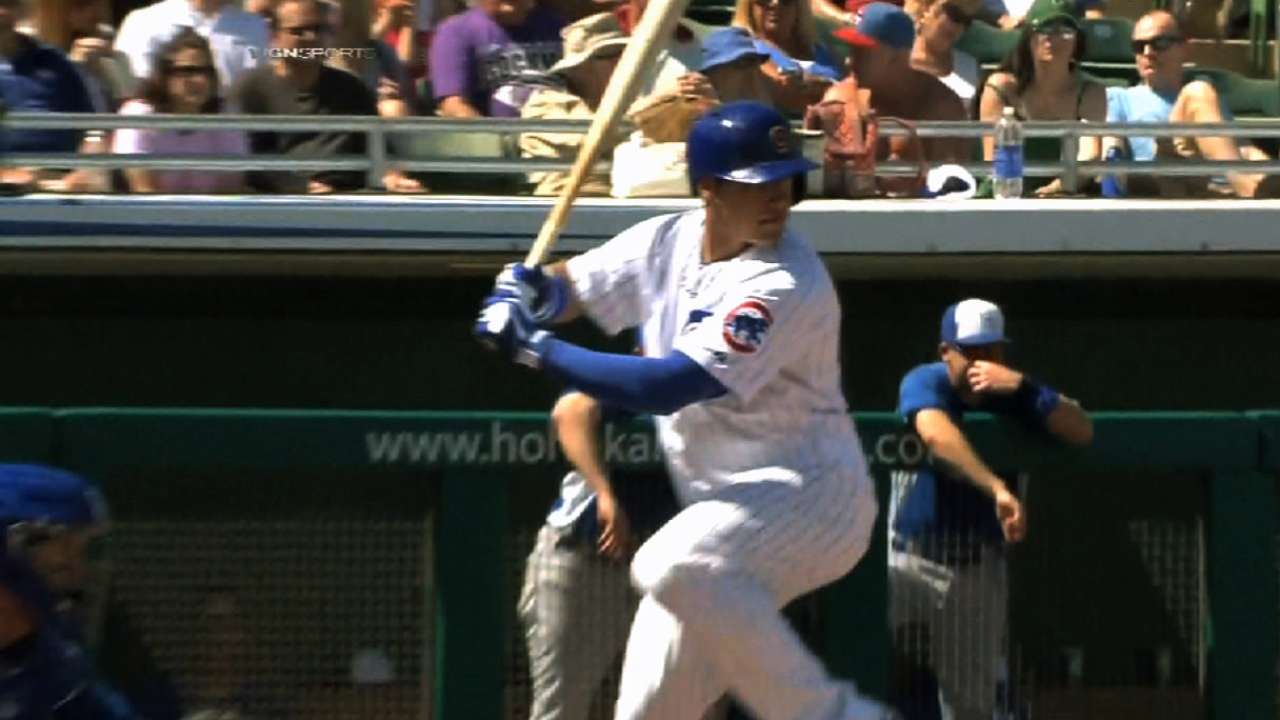 BOSTON -- Monday was the Cubs' 81st game and marked the halfway point in their season. And for the third straight year since Jed Hoyer became the general manager and Theo Epstein took over as president of baseball operations, the team has a losing record.
"I wish the conversation was more about being a buyer than a seller," Hoyer said Monday, looking ahead to the non-waiver Trade Deadline. "That will be a great position for us, and a milestone for us when we get to that point when we're talking about extending a window of being really good instead of trying to create something for the future.
"I think we're happy with the progress we've made," Hoyer said. "I think there are a lot of positive things to talk about."
That would include the performances by first baseman Anthony Rizzo and shortstop Starlin Castro, and the young talent in the system, including top prospects Kris Bryant, Javier Baez and Albert Almora among others.
Hoyer agreed with Epstein that overhauling the organization was the only path to take.
"I do feel you can be happy with the progress and see good things along the way," Hoyer said, "but ultimately, this is a performance-based game and this is about winning on the field."
Which is something the Cubs have not been able to do since 2009. Hoyer and Epstein are hoping the Cubs can someday celebrate the way the Red Sox did in 2004 with a World Series championship.
"Where the similarities are is this was a place that had the narrative of being unable to win, having the narrative of having a curse," Hoyer said of the Red Sox. "I think when you watched the team last year, the last thing you thought about was a curse. They got past it and had the best team and they won a World Series.
"I still look at this place as the perfect blueprint for what we're trying to do," he said. "We want to build a team of great homegrown players who can climb that mountain and defeat that narrative and bring something that will make Chicago very proud."
Hoyer and Epstein both returned to Boston earlier this year to celebrate a reunion of the 2004 team.
"After all that's happened, you forget just how monumental that team was for the city and the culture here and the organization to break through," Hoyer said. "We want to build that team. They call them here the '25' -- the guys who won the first one. We want to build the '25' in Chicago."
Carrie Muskat is a reporter for MLB.com. She writes a blog, Muskat Ramblings, and you can follow her on Twitter @CarrieMuskat. This story was not subject to the approval of Major League Baseball or its clubs.