Twin rough outings won't keep Soria down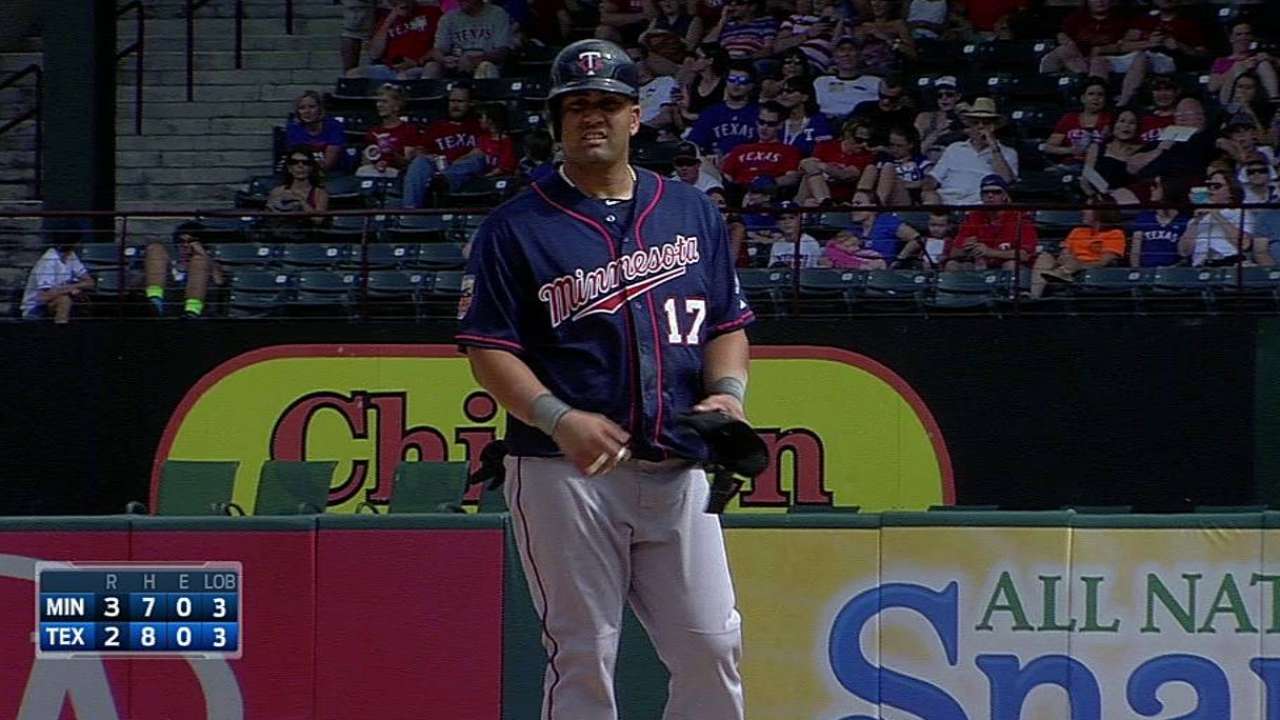 BALTIMORE -- Rangers closer Joakim Soria had a rough weekend. He allowed five runs in two innings and Mexico lost in the World Cup. Mexico's loss was tough to take. Soria can handle the two rough outings against the Twins.
He allowed four runs in the ninth inning on Friday in a non-save situation against the Twins, but the Rangers held on for a 5-4 victory. He pitched the ninth inning on Sunday in a tie game and took the loss when Josh Willingham singled on a grounder up the middle and scored on an opposite-field double by Kendrys Morales.
"The first day the command of my fastball wasn't there," Soria said. "[Sunday], I felt like I made good pitches and they found holes. They are good hitters and they hit the ball in the right spot. Morales just dropped his bat and found a hole. He's a good hitter."
Soria had pitched 8 1/3 scoreless innings with seven saves in his previous nine appearances before running into trouble against the Twins. They also handed Soria his only blown save on May 27 in Minnesota. He has a 10.38 ERA against the Twins and a 1.54 ERA against all other clubs.
"Every pitcher, starter or even hitter has one team that gives them trouble," manager Ron Washington said. "Maybe Minnesota gives him trouble. The first game he had command issues. The second time, you've got to give Willingham and Morales credit. Their veteran players, they fought for their at-bat and they beat him. He got beat by two guys who have beaten a lot of people."
Soria is 15 for 16 in save opportunities and has a 0.59 ERA in those games. He has a 5.84 ERA in 13 non-save situations.
"I feel good, that's the important thing," said Soria, who became the Rangers closer in Spring Training after a two-year odyssey in recovering from Tommy John elbow reconstruction surgery. "My arm feels good."
T.R. Sullivan is a reporter for MLB.com. Read his blog, Postcards from Elysian Fields, and follow him on Twitter @Sullivan_Ranger. This story was not subject to the approval of Major League Baseball or its clubs.