Matheny wants to see Cards bunt to beat shift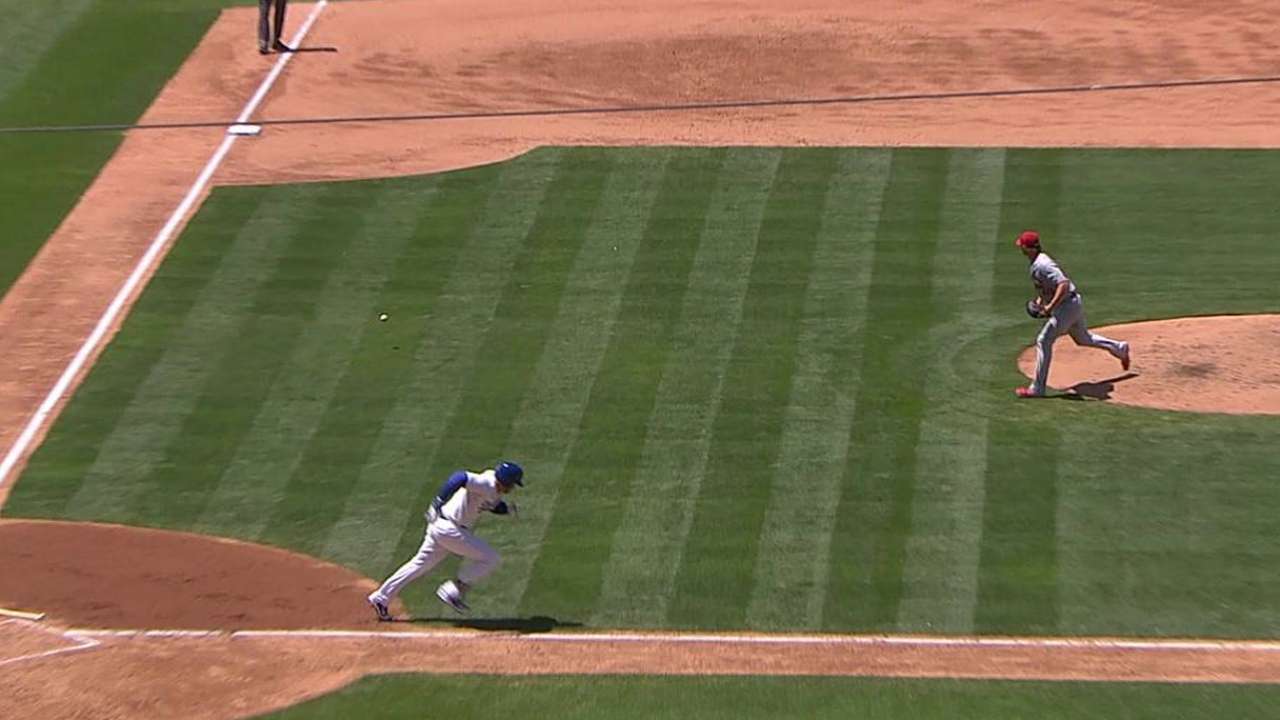 LOS ANGELES -- Adrian Gonzalez may lead the Dodgers in homers and RBIs, but it was his decision to foil a defensive shift by dropping a bunt in the fourth inning that started to complicate Shelby Miller's start.
Afterward, Cardinals manager Mike Matheny said he wishes his players would do the same more often.
The bunt didn't have to be perfectly placed, as the only Cardinals defender on the left side of the infield was shortstop Jhonny Peralta. But it was perfectly timed. Gonzalez tallied his team's first hit off Miller, and Yasiel Puig advanced to second with no out. Both runners scored in the Dodgers' 6-0 win.
Gonzalez estimated afterward that he had squared to bunt 10 times over the past two weeks in an effort to exploit the opponent's defensive positioning. This was the first time he dropped one down.
"I'd do it every time if there's not a man in scoring position," Dodgers manager Don Mattingly said. "Continue to get on base, and force them -- they're not just going to keep giving you a hit every time. They'll move that guy over, and how many balls does he hit right at the shortstop when they're playing over?"
The Cardinals have encouraged their players, particularly Matt Adams, to do the same when the defense leaves that much of the infield unmanned. Adams faces the most frequent and exaggerated shifts of any Cardinals batter.
"Do it one time and make everybody aware of it," Matheny said. "It's not like it's a secret. We've been talking about it since Spring Training and practicing. Some guys just don't feel comfortable doing it. We've had a bunch of good spots where Matt had that whole side open. ... He's continuing to work on it. He just hasn't had success. Every time he's done it, he's fouling it off into their dugout. It's just not something he has confidence in at this point."
Jenifer Langosch is a reporter for MLB.com. Read her blog, By Gosh, It's Langosch, and follow her on Twitter @LangoschMLB. This story was not subject to the approval of Major League Baseball or its clubs.