Quackenbush shines in high-leverage situation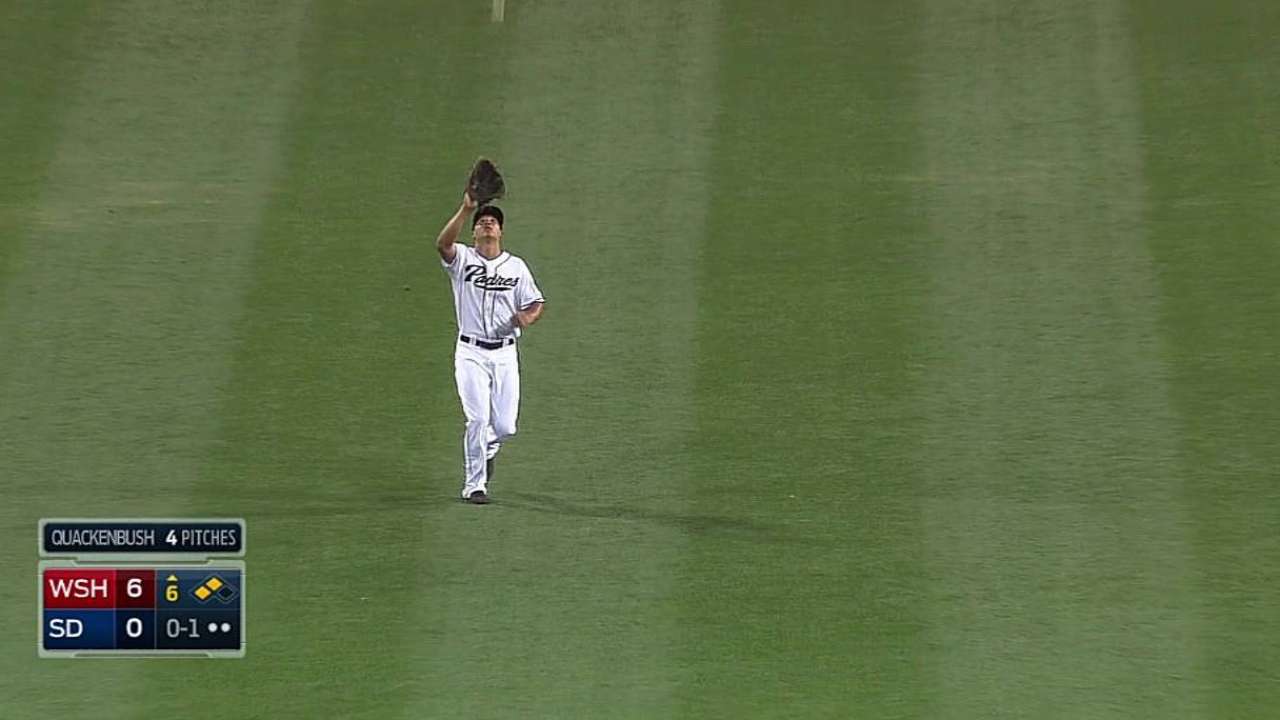 SAN DIEGO -- Kevin Quackenbush recorded his first hold of the season on Sunday in the Padres' 2-1 win, pitching for the third consecutive day to tally his seventh scoreless appearance in a row.
With two runners on and the Padres clinging to a one-run lead in the seventh, it was arguably the highest-leverage situation Quackenbush had been placed in this season. He responded by blowing away left-handed pinch-hitter Roger Kieschnick with a fastball up in the zone for strike three to end the threat.
"It's exciting -- your adrenaline's definitely going, your blood's flowing pretty good," Quackenbush said. "It's a good time to be out there."
With Nick Vincent injured and Alex Torres likely unavailable after pitching in the Padres' last four games, Padres manager Bud Black had no hesitations calling on the rookie over established setup man Joaquin Benoit.
"I trusted him to get the lefty out," Black said. "Quack's been really good for us, and he delivered."
Since allowing a walk-off home run to A.J. Pollock in a loss to Arizona on May 26, Quackenbush has given up earned runs in just one of his 15 appearances, a span of 13 innings.
"I've just been trying to get [hitters] with strike one and see where the at-bat goes from there," Quackenbush said.
And after being shuttled between Triple-A El Paso and the Majors four times between April 25 and May 17, he seems to have finally carved out a permanent role in the Padres 'pen for 2014.
Will Laws is an associate reporter for MLB.com. This story was not subject to the approval of Major League Baseball or its clubs.