McClendon eager to see what Walker can do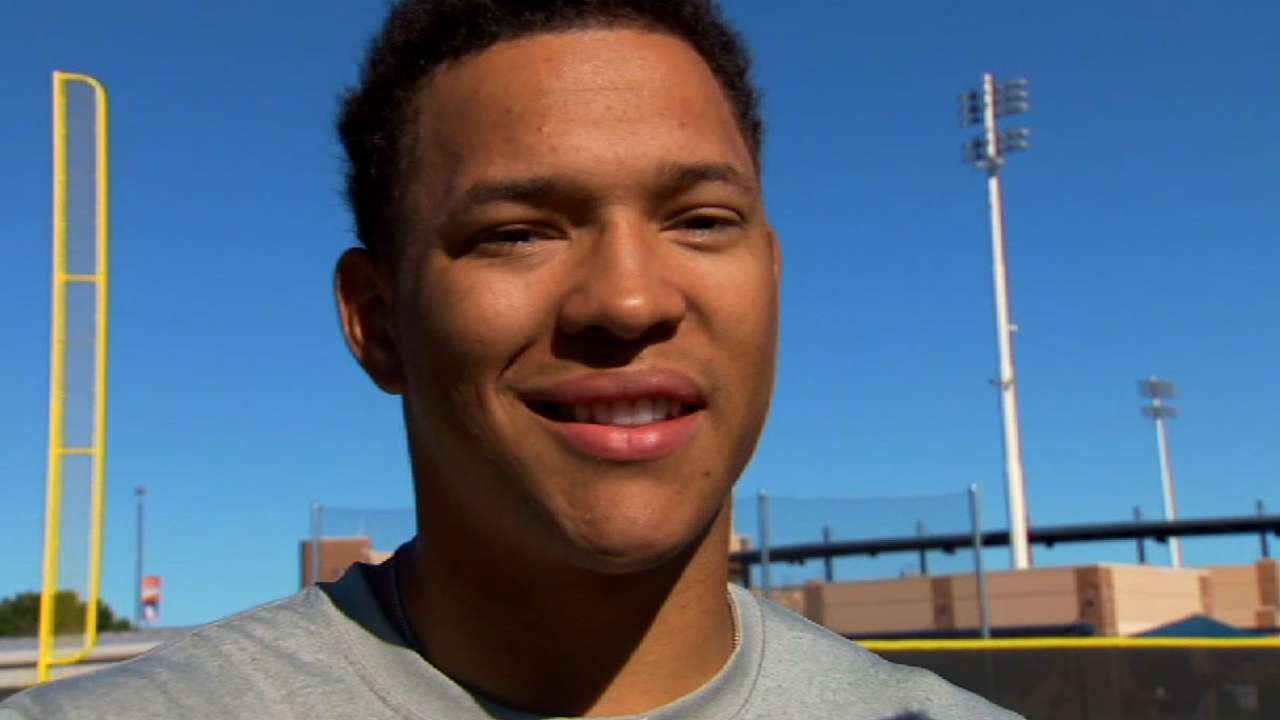 SEATTLE -- Mariners manager Lloyd McClendon doesn't know what to expect from Taijuan Walker, the club's top pitching prospect, when the 21-year-old makes his season debut Monday against the Astros at Minute Maid Park.
After getting called up for his Major League debut late in 2013, Walker went 1-0 with a 3.60 ERA in three starts, but he missed most of 2014 Spring Training because of inflammation in his right throwing shoulder. His return was delayed further when he experienced right-shoulder stiffness prior to a rehab start with Triple-A Tacoma in mid-April.
"I've read and heard all the accolades. I saw a little bit of film, but I haven't seen him in competition," McClendon said. "Hopefully he goes out and gives us five or six good innings. We'll take it from there."
The Mariners had yet to recall Walker from Tacoma, and when they do, they'll have to clear space on their 25-man roster. Right-handed reliever Brandon Maurer was brought up June 25 when the Mariners optioned starter Erasmo Ramirez to Tacoma. Earlier this week, Maurer seemed the obvious choice to join Ramirez in Triple-A when Walker joins the club.
But in two stints out of the bullpen, Maurer has struck out six and allowed just one hit in three shutout innings. His fastball, which hovered in the mid-90s earlier this season during his unsuccessful tenure in the starting rotation (1-4, 7.52 ERA), approached 100 mph.
"I think he's found his niche a little bit. He's very comfortable doing that," McClendon said of Maurer. "He doesn't have to process a lot of things other than just throw the ball. Whatever the catcher puts down just throw the ball. It's worked. We'll see."
McClendon didn't rule out the possibility of sending down a position player. That would give the Mariners an unbalanced roster of 12 position players and 13 pitchers.
"A lot of teams do that," McClendon said. "You call that unbalanced. I call that balanced."
Adam Lewis is an associate reporter for MLB.com. This story was not subject to the approval of Major League Baseball or its clubs.