Hanley resting tight calf; DL stint a possibility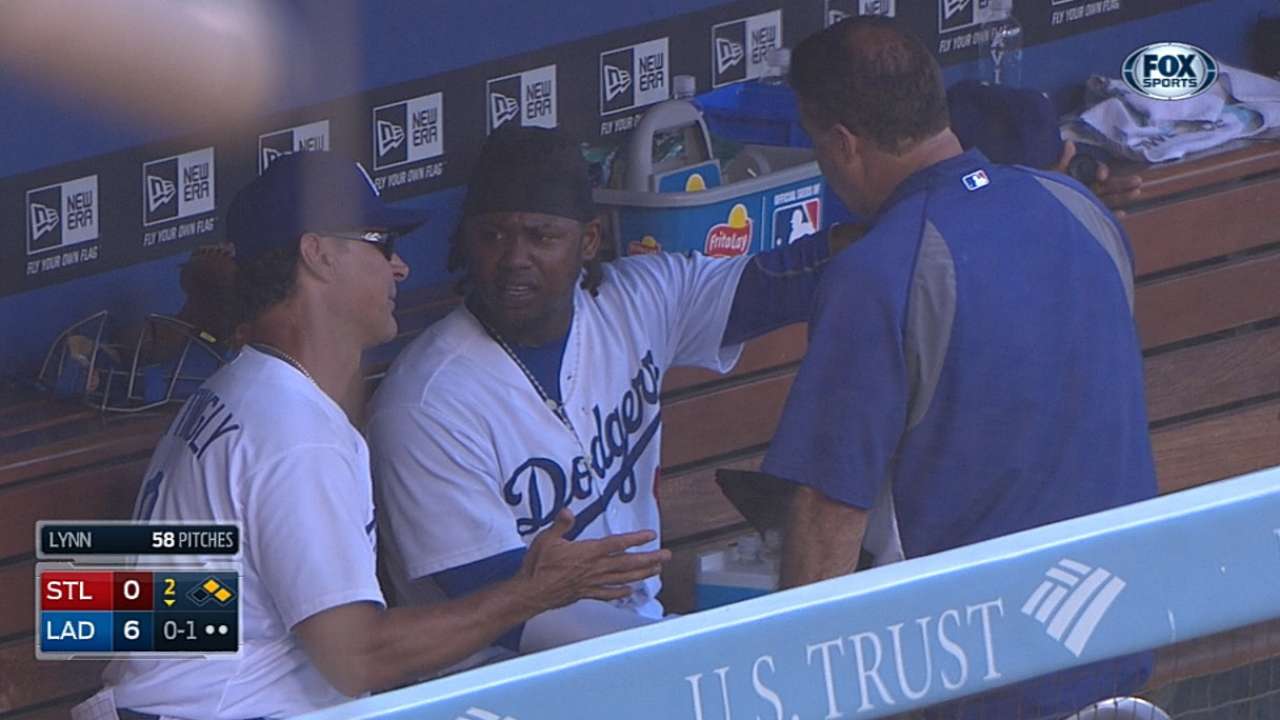 LOS ANGELES -- Hanley Ramirez's return was a short-lived one.
After missing four games with an arthritic right shoulder, Ramirez started Saturday's game at shortstop, only to be removed from the game after two innings with left calf tightness -- the same calf that bothered him earlier in the season.
Manager Don Mattingly said Ramirez is day to day.
"He's not going to be available today," Mattingly said. "So we'll see where he's at and make any decisions depending on the severity of that."
Ramirez has been in and out of the lineup the past few weeks, dealing with his shoulder, a right ring-finger contusion and now the calf. With the All-Star break approaching, Mattingly said the team could possibly consider placing Ramirez on the 15-day disabled list.
"I'm sure that would be part of the discussion moving forward, if he's not able to do anything for a while," he said. "Do you take that time and say, 'OK maybe he's going to be ready to play in five to six days?' Or do you go ahead and take the 15 and get him to the All-Star break totally healthy, hopefully. I think that's just the balance."
Michael Lananna is an associate reporter for MLB.com. This story was not subject to the approval of Major League Baseball or its clubs.