Dodgers place Turner on DL, recall Triunfel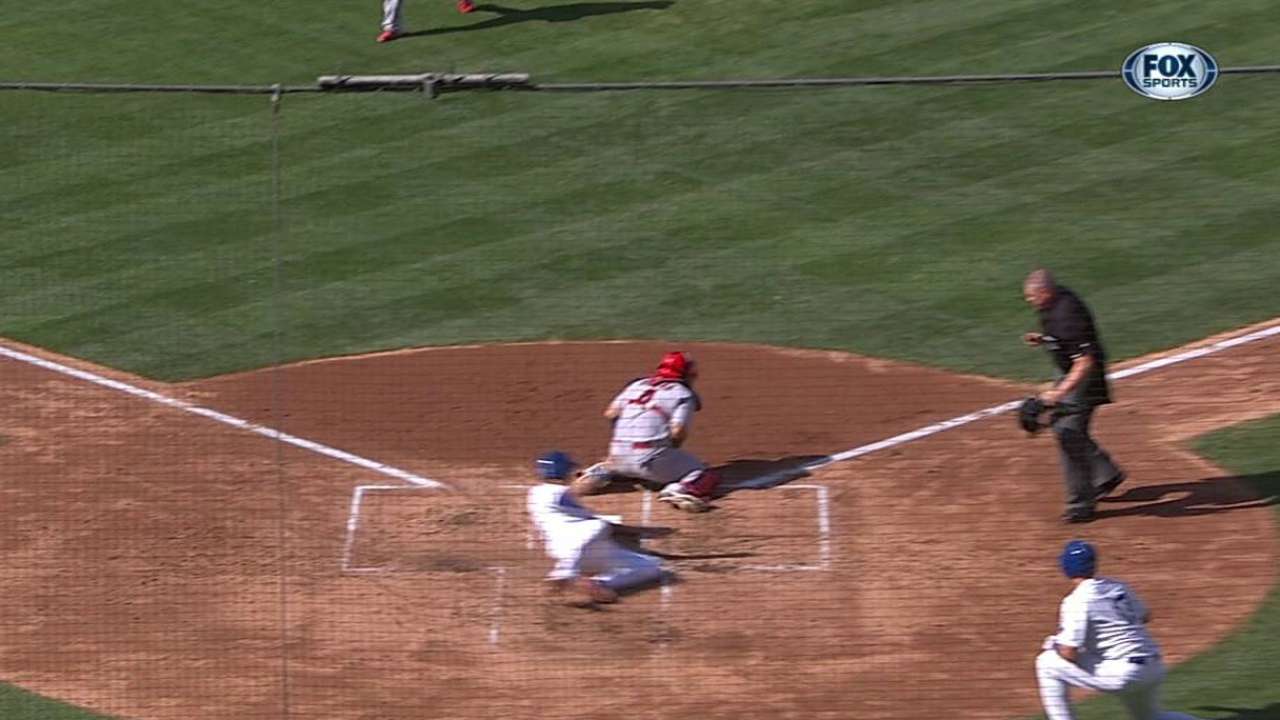 LOS ANGELES -- The Dodgers placed infielder Justin Turner on the 15-day disabled list with a left hamstring strain before Sunday's game against the Cardinals.
Turner injured the hamstring as he pulled into second base on a double in the second inning of Saturday night's 9-1 win over the Cardinals. Turner is hitting .302 on the season. The club called up infielder Carlos Triunfel from Triple-A Albuquerque to replace Turner on the roster.
"When it first happened I thought it was a cramp and it tightened up. I tried stretching it out, and it just wouldn't loosen up out there," Turner said Sunday. "It's all right. It's just a little tight. I've been walking around, it feels fine. Every once in a while I feel it a little bit."
Manager Don Mattingly said the hope is that Turner's absence won't be an extended one.
"We're just hopeful it's not one of those two-month hammies," he said. "He came in actually decent today. It's not one of those where he can't walk at all."
Triunfel, claimed off waivers from Seattle in April, was hitting .210 at Albuquerque. He is 2-for-7 with a home run in seven games with the Dodgers this season.
Michael Lananna is an associate reporter for MLB.com. This story was not subject to the approval of Major League Baseball or its clubs.