Bianchi callup gives Brewers five-man bench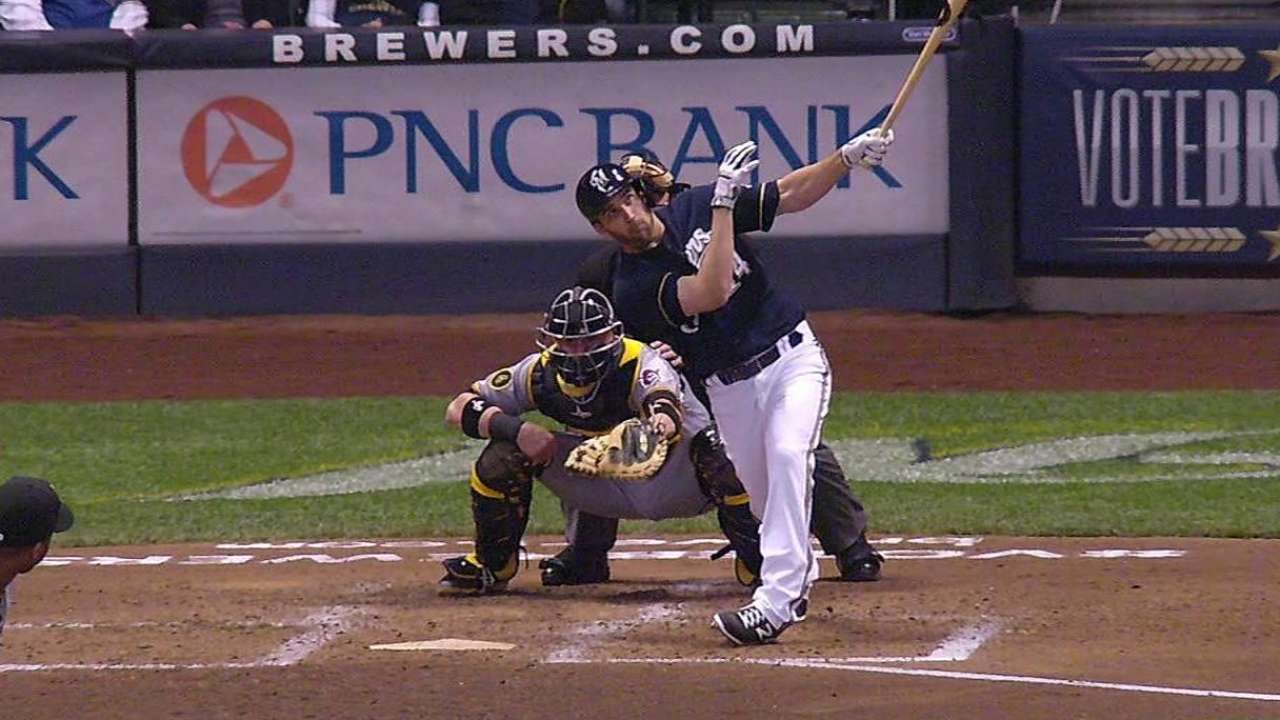 MILWAUKEE -- The Brewers filled the only vacancy on their 40-man roster and bulked up the bench Sunday by calling back utility man Jeff Bianchi, who jumped right into the starting lineup in place of banged-up shortstop Jean Segura.
Right-handed reliever Alfredo Figaro was optioned to Triple-A Nashville to make room, restoring the Brewers' active roster to a more standard seven-man bullpen and five-man bench.
When you're off the roster, "it makes it that much harder to get back, because now they have to make a spot for you," said Bianchi, who had been outrighted to Nashville on May 24. "I'm really grateful and thankful for this opportunity. When you go through waivers and get taken off the roster, you just don't know in this game if you're going to get back. It can depend on injuries, how well you do. So it's good to be back."
The Brewers originally planned to bring Bianchi back later in the week, but they changed the plan when Segura experienced cramping in his left leg Saturday. Bianchi was pulled from Nashville's starting lineup about an hour before the first pitch of that team's night game.
Brewers manager Ron Roenicke far prefers the new alignment to carrying eight relievers and only four bench players.
"Hopefully, this starting pitching continues and we'll be able to do this after the break," he said.
Adam McCalvy is a reporter for MLB.com. Read his blog, Brew Beat, and follow him on Twitter at @AdamMcCalvy. This story was not subject to the approval of Major League Baseball or its clubs.