Chacin shows dip in velocity following injury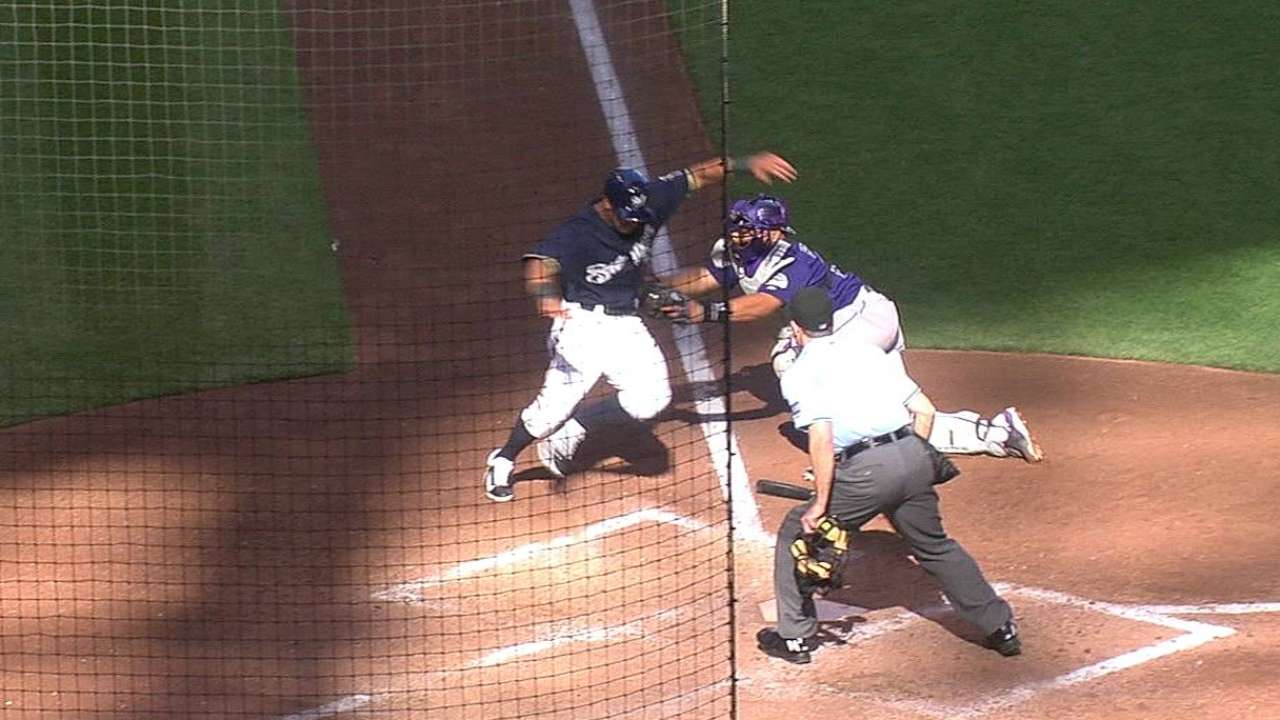 MILWAUKEE -- After missing the first month of the season with a right shoulder strain, Jhoulys Chacin has struggled to find the form he had last season, when he pitched 197 1/3 innings. He had his worst start of the year Saturday against Milwaukee, allowing seven runs in 5 2/3 innings.
In the start, he struggled to reach 90 mph with his fastball and had trouble with the sinker on which he normally relies. Chacin has insisted he feels no pain but says he has had trouble getting his arm loose at the beginning of starts, a possible factor when he allowed a first-inning three-run home run to Carlos Gomez in Saturday's 7-4 loss.
Chacin, who has a 1-7 record with a 5.40 ERA, did acknowledge that he was worried he might not be getting enough out of his arm, and Weiss said the team had been concerned about the drop in velocity as well.
"We've been looking at it," Weiss said. "We're seeing the same thing. The ball maybe is not coming out of his hand like we're used to seeing it. He's such a tough kid that he's finding a way to compete without his stuff. That's ongoing. We talk to him before every start, in between starts. He says he feels fine. No pain, just takes a little longer to get loose and those types of things. It's something that we'll continue to monitor with him. The ball's not coming out the same way we saw it last year."
Caitlin Swieca is an associate reporter for MLB.com. This story was not subject to the approval of Major League Baseball or its clubs.