Jackson returns to top of Tigers' order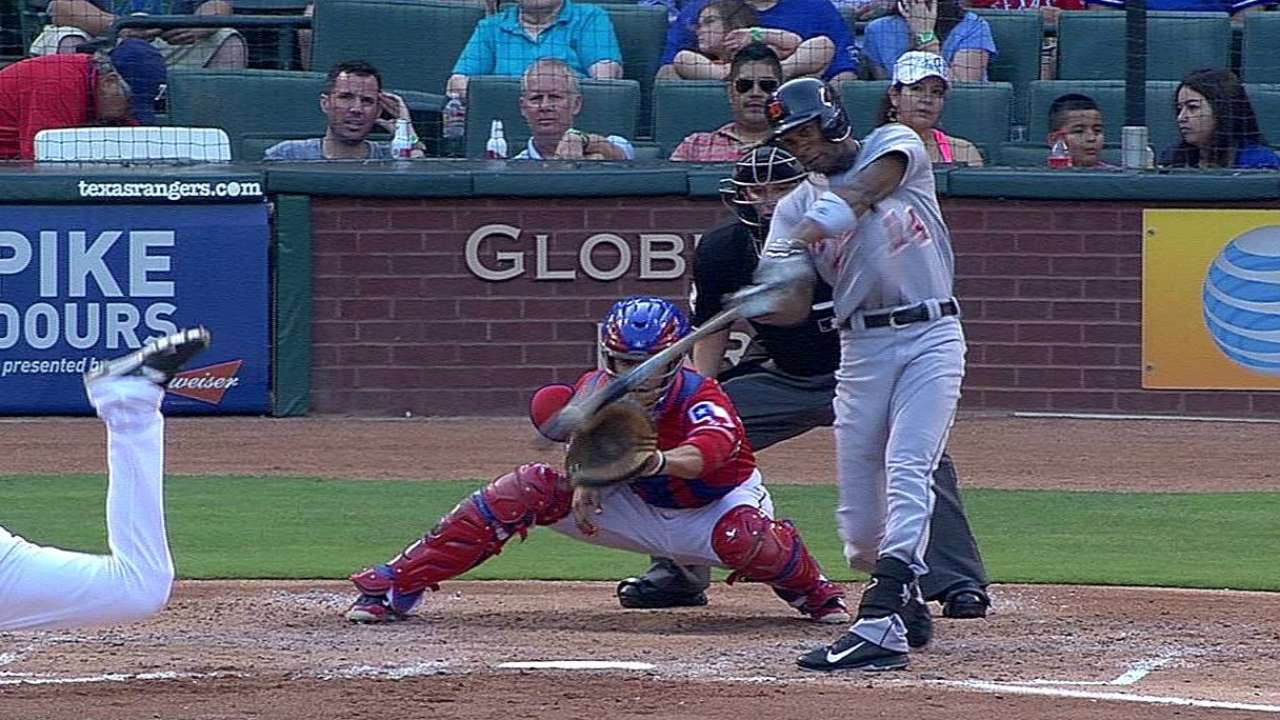 HOUSTON -- For at least one day, Tigers center fielder Austin Jackson was back in the leadoff spot.
Jackson's played 557 games batting leadoff for the Tigers, but he had only hit first once this season prior to Sunday's series finale with the Astros at Minute Maid Park. For his career, Jackson's average is .281 atop the order.
Manager Brad Ausmus said he would consider leaving him in the role if the fit looked good.
"Well, he's done it before," Ausmus said. "I hope he goes 3-for-4 and I have to end up leaving him in there and he keeps hitting."
Jackson went 0-for-5 with four strikeouts.
Jackson has struggled this year for the Tigers, batting .244 primarily as the Tigers' fifth, sixth or seventh hitter. He has 29 RBIs hitting behind the likes of Miguel Cabrera and Victor Martinez.
He batted first exclusively last year, when his average declined to .272, down from .300 in 2012.
Ausmus said the move to put Jackson back at leadoff is to simply try to get his bat going again.
"He's still having good at-bats, but the hits aren't always falling," Ausmus said. "Hopefully we change his luck."
Another lineup change for the Tigers was the absence of second baseman Ian Kinsler. In the midst of his hitting streak and on the morning after his game-winning, ninth-inning home run, Kinsler was out of the starting lineup.
He struck out in an eighth-inning pinch-hit appearance, ending his career-high streak of seven games with multiple hits. He was the first Tigers player to have a streak that long in one season since Frank Bolling in 1960.
"When you have a bad game you want to come back the next day and atone for it," Ausmus said. "When you have a good game or you do something well, it's easier to sit there and kind of mentally shut down and just watch the game."
Mike Vernon is an associate reporter for MLB.com. This story was not subject to the approval of Major League Baseball or its clubs.