Dozier, Suzuki not concerned with All-Star numbers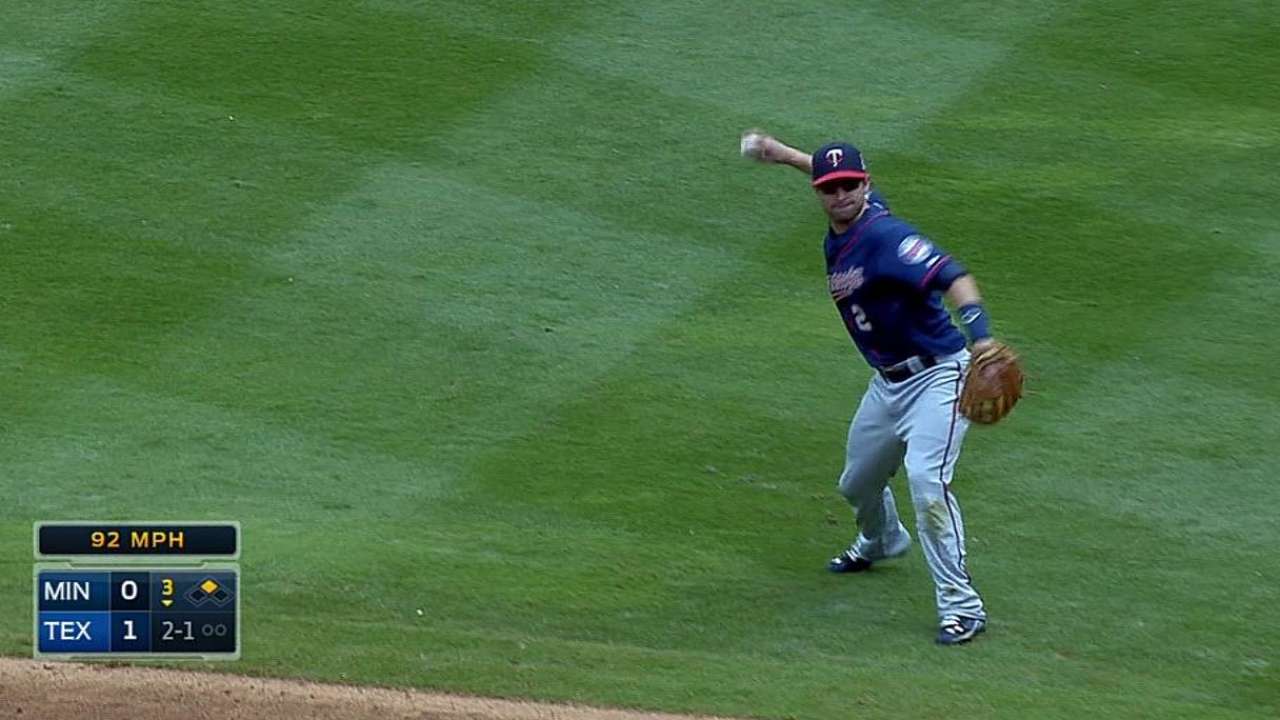 ARLINGTON -- Though All-Star festivities will be hosted on their home field and voting ends Thursday, Twins second baseman Brian Dozier and catcher Kurt Suzuki aren't concerned with the numbers.
Each are top-5-vote grabbers in their respective positions, Dozier in fifth with 841,980 and Suzuki in fourth with 812,865 as of Sunday.
The newest results are slated to be released in a few days.
"You can ask Kurt his opinion, but mine, it's kind of the least of my worries right now, especially going through this stretch," Dozier said. "We're needing wins going into the All-Star break and that's really the only thing on my mind."
Suzuki echoed that sentiment.
"You just you try to let that stuff play out," Suzuki said. "I've always felt that the more games you win, that means everyone's doing well so everything will kind of play out after that."
Grace Raynor is an associate reporter for MLB.com. This story was not subject to the approval of Major League Baseball or its clubs.