Beltre building momentum with hot-hitting June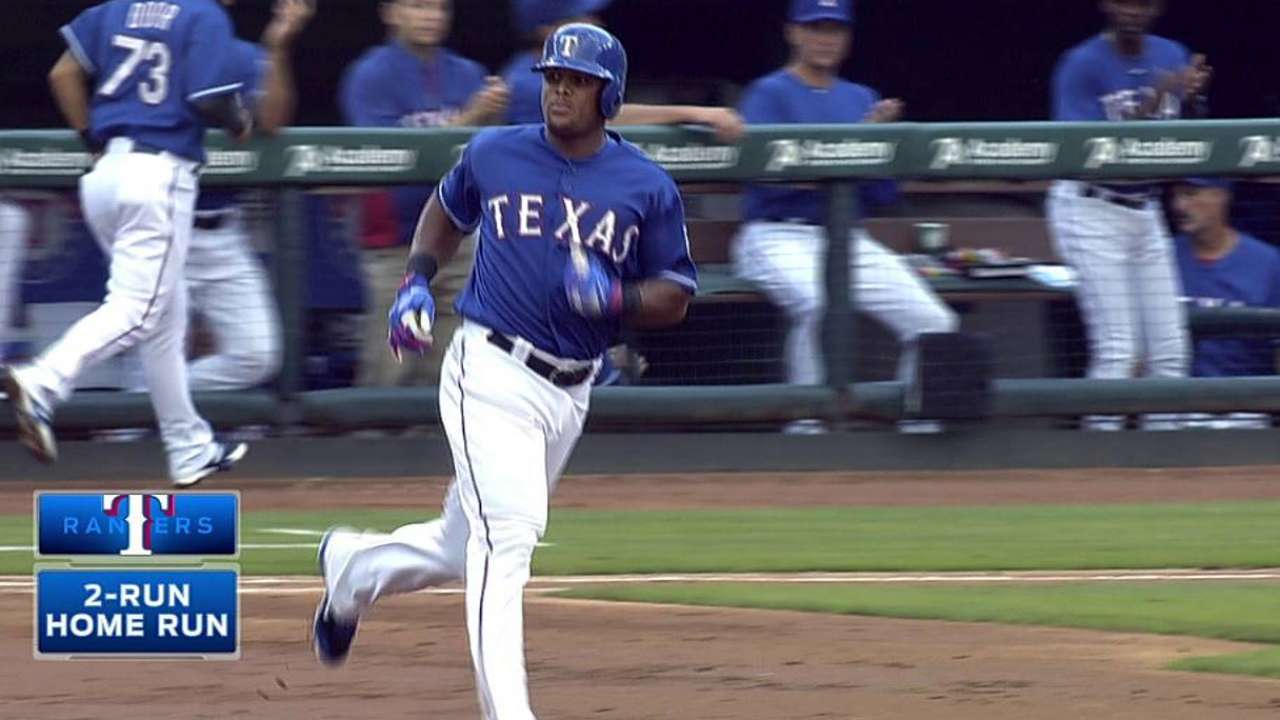 ARLINGTON -- June has not been kind to the Rangers in general, but Adrian Beltre might not be ready for the month to end given his performance at the plate lately.
Beltre entered Sunday's game hitting .400 this month, with eight doubles, four homers and an 1.041 OPS. He hit .255 in March and April, then .315 in May -- but now on the strength of his recent success, he entered Sunday second in the American League with a .333 batting average.
"I'm not surprised," manager Ron Washington said. "What he's doing is he's taking now what the pitchers give to him. … They throw him a slider down and away and he decides he wants it, he'll go ahead and punch it to right field. They throw him something up and in like he likes it, he'll go for the big one. They throw him something down in the middle, he'll keep it in the middle. That's what good hitters do when they find their groove."
Beltre was 3-for-3 in Saturday's victory over the Twins and is 17-for-35 (.486) in his last 10 games entering Sunday.
"He's our big gun," Washington said.
Dave Sessions is a contributor to MLB.com. This story was not subject to the approval of Major League Baseball or its clubs.