Washington hopes Rangers get All-Star respect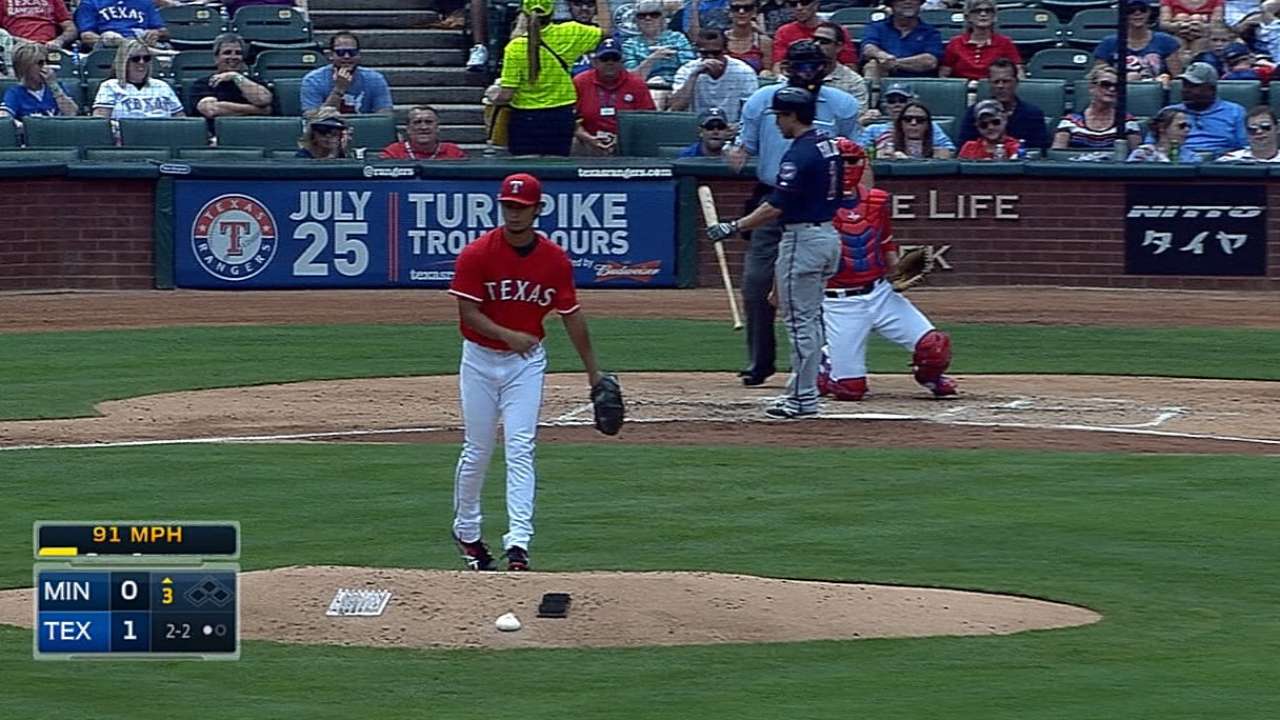 ARLINGTON -- The Rangers have a few legitimate All-Star candidates, and though manager Ron Washington won't lobby American League manager John Farrell on anyone's behalf, Washington nonetheless has some opinions on which Rangers players have played well enough to represent the AL in the Midsummer Classic.
Yu Darvish is practically a lock for the All-Star roster, though he has said he wouldn't pitch in the game on one day's rest. Adrian Beltre is another serious contender, coming off a torrid June, and closer Joakim Soria might be on Farrell's radar to fill out the AL bullpen.
Washington thinks all three are worthy of selection, but "there's quite a few guys out there having All-Star caliber years."
Darvish, currently at 8-4 with a 2.42 ERA and 128 strikeouts, has made the All-Star team in both of his previous two Major League seasons.
Beltre, who is second in the AL with a .333 batting average, is a three-time All-Star and two-time Rangers representative. He is second in fan voting at third base, with more than 1.3 million votes, a little more than 1 million behind Oakland's Josh Donaldson.
Soria made the All-Star team twice as a member of the Royals and has 15 saves with only one blown save. Washington, who managed the AL in 2011 and 2012 thinks Soria merits consideration.
"No doubt about it," Washington said. "But once again, that's going to be up to the manager to get some of the best pitchers he can in that bullpen. … To me, he's one of them."
Dave Sessions is a contributor to MLB.com. This story was not subject to the approval of Major League Baseball or its clubs.