Back soreness continues to sideline Norris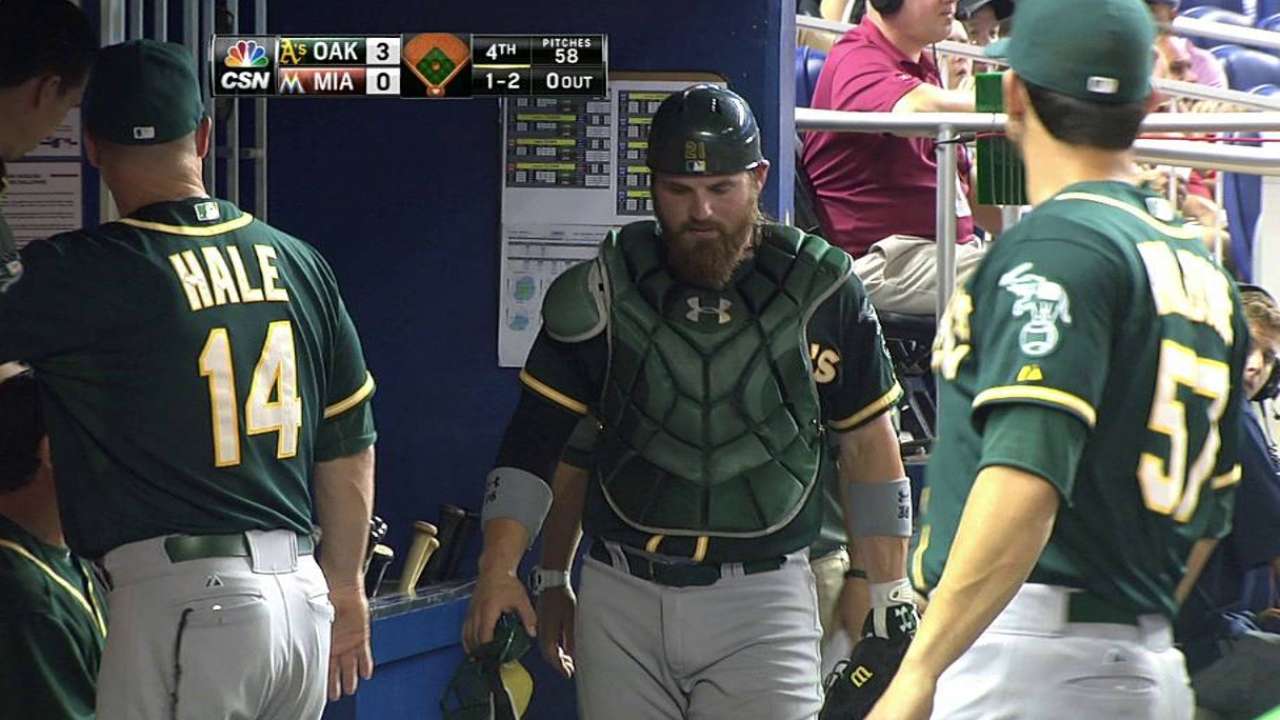 MIAMI -- Already lacking in relief arms following Saturday's 14-inning marathon victory, the A's were also thin on the bench Sunday in Miami, with catcher Derek Norris unavailable for a second straight day.
Norris exited Friday's game prematurely with lower back soreness and initially believed he'd be back behind the plate Sunday. But Stephen Vogt caught lefty Tommy Milone for the series finale, while John Jaso rested after catching all 14 innings Saturday.
As for the bullpen, few arms were available.
"We'll get by with what we have," said manager Bob Melvin. "Let's put it that way."
Melvin's club doesn't have an off-day before the All-Star break, making matters even more concerning. When asked if the organization considered recalling an extra arm over Nate Freiman in the wake of Josh Reddick's return to the disabled list Sunday, he replied, "I think everything was considered."
Jane Lee is a reporter for MLB.com. This story was not subject to the approval of Major League Baseball or its clubs.