Gibson loses challenge on bang-bang play at first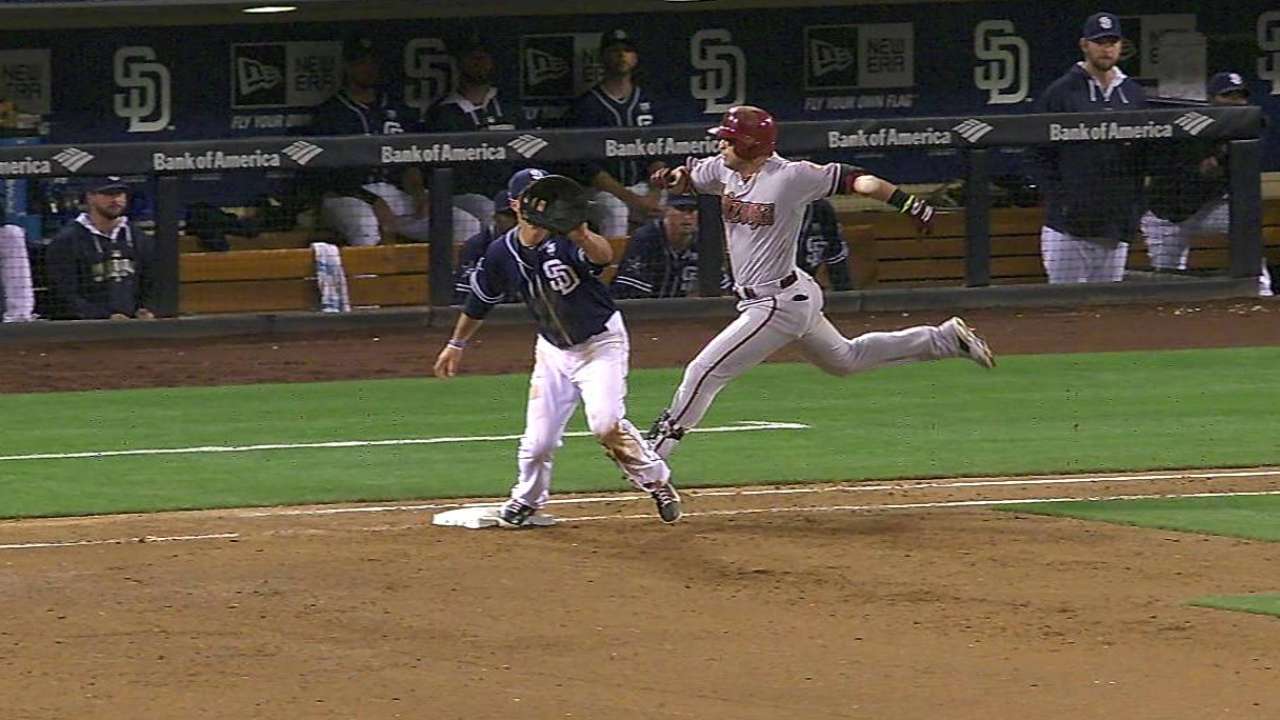 SAN DIEGO -- The D-backs lost a manager's challenge in the sixth inning of their 3-1 win over the Padres on Saturday night.
After Paul Goldschmidt walked to lead off the inning, Martin Prado hit a grounder to third baseman Chase Headley, whose throw to second pulled Alexi Amarista off the base allowing Goldschmidt to slide in safely.
Amarista threw to first and umpire Quinn Wolcott ruled that Prado was out.
D-backs manager Kirk Gibson challenged the play and, after a replay review, the call stood, meaning there was not clear and convincing evidence to overturn it.
Oddly enough, Gibson wasn't the only manager on the field wondering about a call on that particular play.
Before Gibson bolted from the visiting dugout to challenge the call at first base, Padres manager Bud Black was on his way out to second base, presumably to question if Goldschmidt's slide took him out of the basepath.
Black's question was answered quickly by the umpires. Gibson's wasn't, as replay was put to work to resolve the close play at first base.
Steve Gilbert is a reporter for MLB.com. Read his blog, Inside the D-backs, and follow him on Twitter @SteveGilbertMLB. This story was not subject to the approval of Major League Baseball or its clubs.