Belt's rehab shifts to Triple-A Fresno early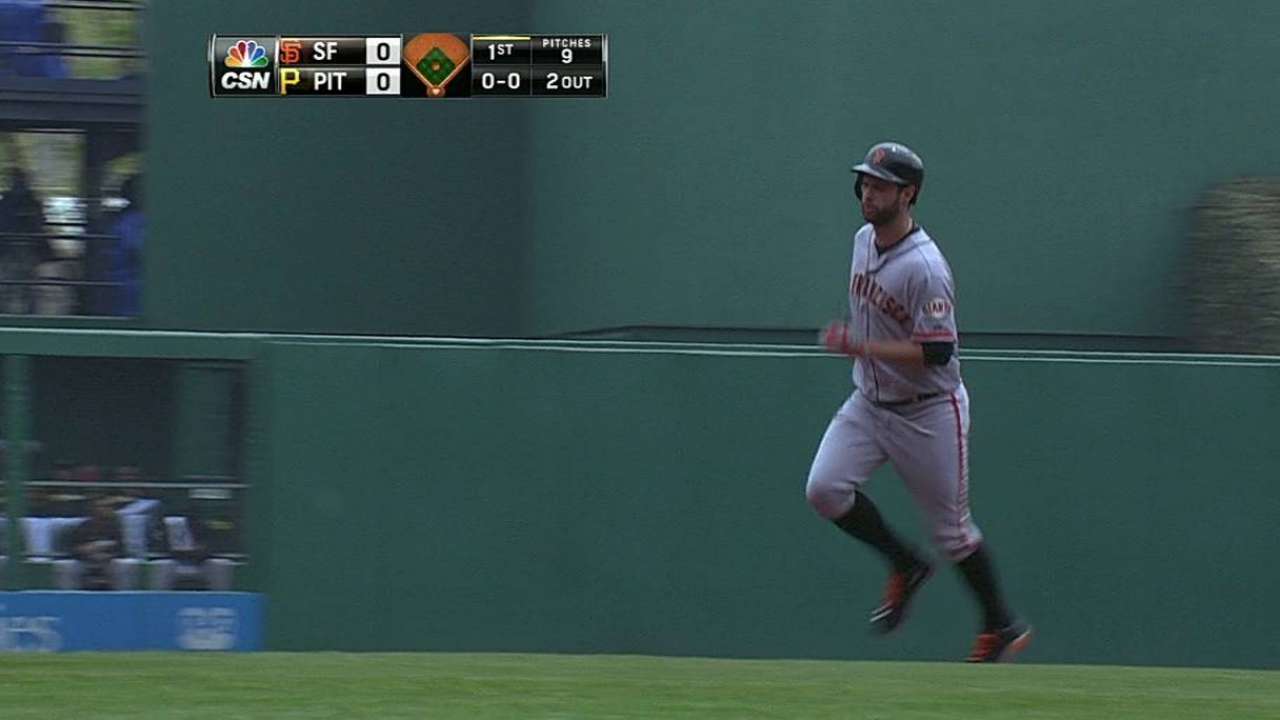 SAN FRANCISCO -- Two games into his rehab assignment, Giants first baseman Brandon Belt is two days ahead of schedule.
Belt (broken left thumb) was promoted to Triple-A Fresno on Saturday and served as the designated hitter there Saturday night. He went 3-for-4 with two doubles, including one in the eighth that plated the go-ahead run in a 3-2 Grizzlies victory.
Manager Bruce Bochy said the plan is for Belt to play first base Sunday. Belt was originally slated to play at Class A Advanced San Jose through Sunday, but his early success accelerated the timeline. Getting plunked by two pitches gave the Giants further incentive to promote Belt to a higher level.
Belt followed a 1-for-3 performance Thursday with a 2-for-3 showing Friday that included a home run.
"He feels great so we went ahead and bumped him up," Bochy said Saturday.
Bochy would not commit to a return date for Belt, but has previously said the Giants are eyeing that to occur around Friday. That's dependent upon how Belt's balance, bat speed and timing progress.
Second baseman Marco Scutaro played three innings in a Rookie-level game Friday. He grounded out and hit into a fielder's choice. Scutaro (lower back strain) has played two rehab games this week in a bid to return to the big leagues, where he has yet to play this season. Scutaro was slated to play four or five innings Friday; Bochy said he hadn't received word of why he only played three.
Ryan Hood is an associate reporter for MLB.com. Follow him on Twitter @ryanhood19. This story was not subject to the approval of Major League Baseball or its clubs.