Demoting De La Rosa tough decision for Red Sox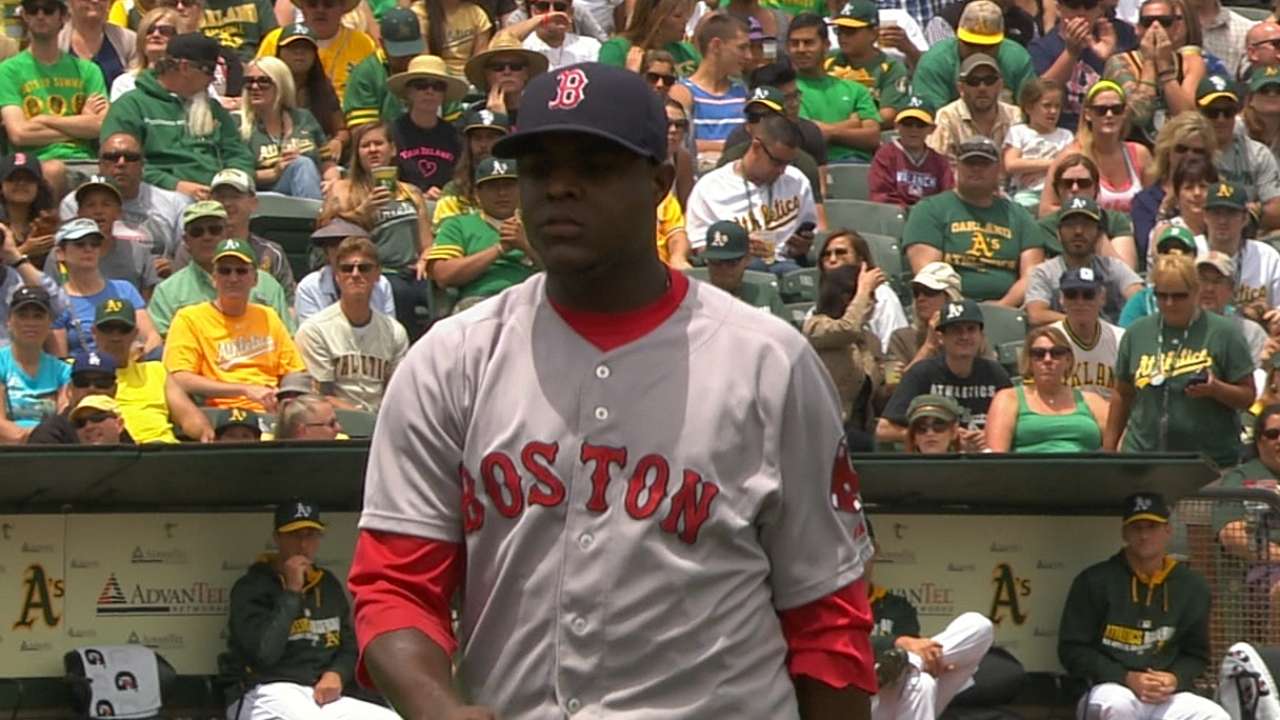 NEW YORK -- In a textbook example of a roster move that had nothing to do with performance, Red Sox righty Rubby De La Rosa was optioned back to Triple-A Pawtucket on Saturday, despite his dazzling work (2-2, 2.51 ERA) over five starts.
With Clay Buchholz back in the rotation and no other spots open, the Red Sox needed to create a roster spot for Mookie Betts, the highly touted prospect who arrived on Saturday.
The only way De La Rosa could have stayed is if the Red Sox could have moved one of their starters in a trade.
Manager John Farrell didn't enjoy having to tell De La Rosa he was going back down.
"Well, that isn't an easy conversation," Farrell said. "I will say this -- to Rubby's credit, he looks upon himself as a pitcher and one that needs to go out and pitch, and whether that was here or Pawtucket, he is ready to go. He did everything in his power to impact the decision, and I think the additional days being at the Major League level were a reflection of that, trying to find a fit for him."
De La Rosa, who took the news like a pro, will likely pitch for Pawtucket on Tuesday.
It's easy to envision he will return to the Red Sox in the near future.
"It was positive for me," De La Rosa said. "It's fine. I have no choice. It's hard for them, too. But at some point, I'm coming back. No, no, not disappointed. That's part of the game."
The good news for the Red Sox is they are now fairly certain De La Rosa is a starter they can count on.
"Really impressed," said general manager Ben Cherington. "You see the ability to use the fastball, the ability to use a couple different kinds of changeups, get his breaking ball in the mix, his confidence. He clearly looks like a Major League starter, which made today's conversation really hard. We're all confident he'll be back here sooner rather than later, but this is the move we made today to have a position player. He took it very well and really professionally. He's confident he'll go down and do what he has to do. He's a guy we're going to count on a lot."
Ian Browne is a reporter for MLB.com. Read his blog, Brownie Points, and follow him on Twitter @IanMBrowne. This story was not subject to the approval of Major League Baseball or its clubs.