Dozier, Suzuki hanging in as top-5 vote-getters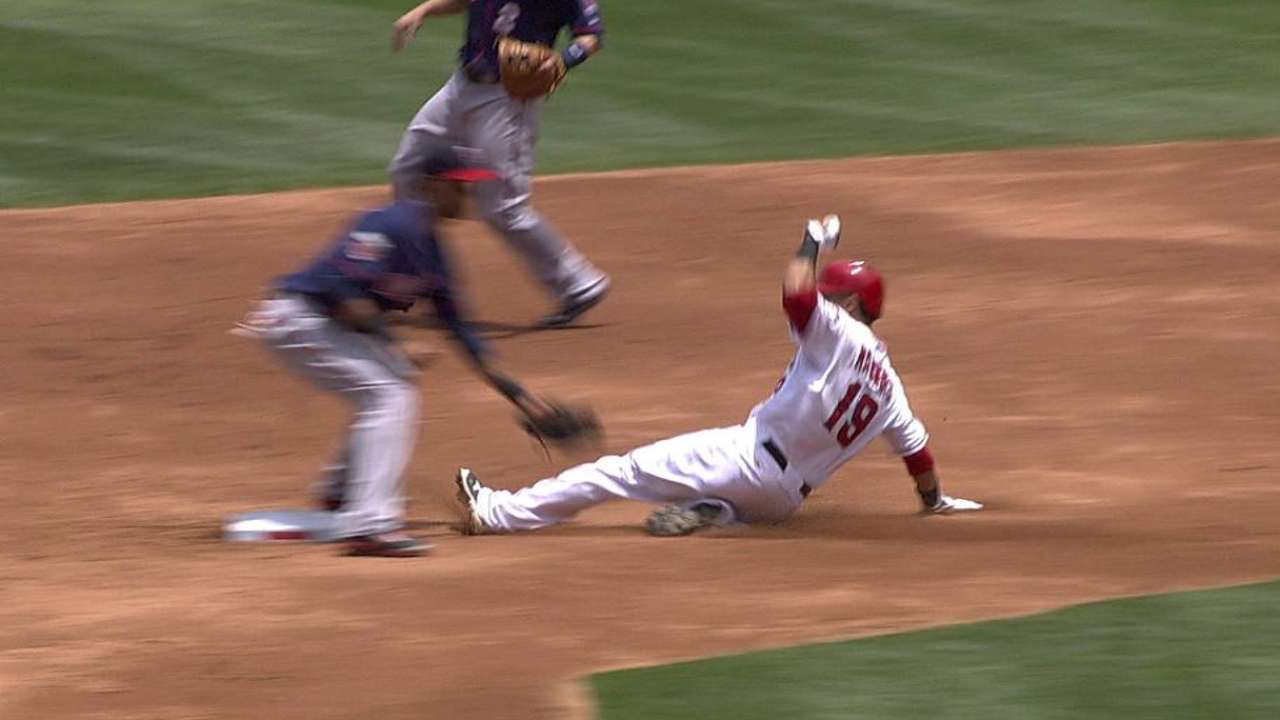 ARLINGTON -- It's been six days since the latest American League All-Star voting results were released, and in five more the voting will come to an end.
Second baseman Brian Dozier and catcher Kurt Suzuki are each top-5 voter getters in their respective positions for the Twins, but as of Sunday, Dozier had dropped one spot down to fifth, and Suzuki was in fourth.
Without fan votes, the Twins are in jeopardy of being outdone on their own turf when the All-Star festivities kick off in Minneapolis.
Dozier had 841,980 votes and Suzuki had 812,865.
Dozier trails Seattle's Robinson Cano, who leads all second basemen with 2,007,055 votes. Baltimore's Matt Wieters had the top spot for catchers Sunday with 1,852,770.
Fans can cast their votes for starters at MLB.com -- online or on a mobile device -- using the 2014 All-Star Game MLB.com Ballot Sponsored by Experian until Thursday, July 3, at 11:59 p.m. ET. The 2014 All-Star Game will be played at Target Field on Tuesday, July 15 on FOX.
Grace Raynor is an associate reporter for MLB.com. This story was not subject to the approval of Major League Baseball or its clubs.