Reddick exits in Miami with right knee strain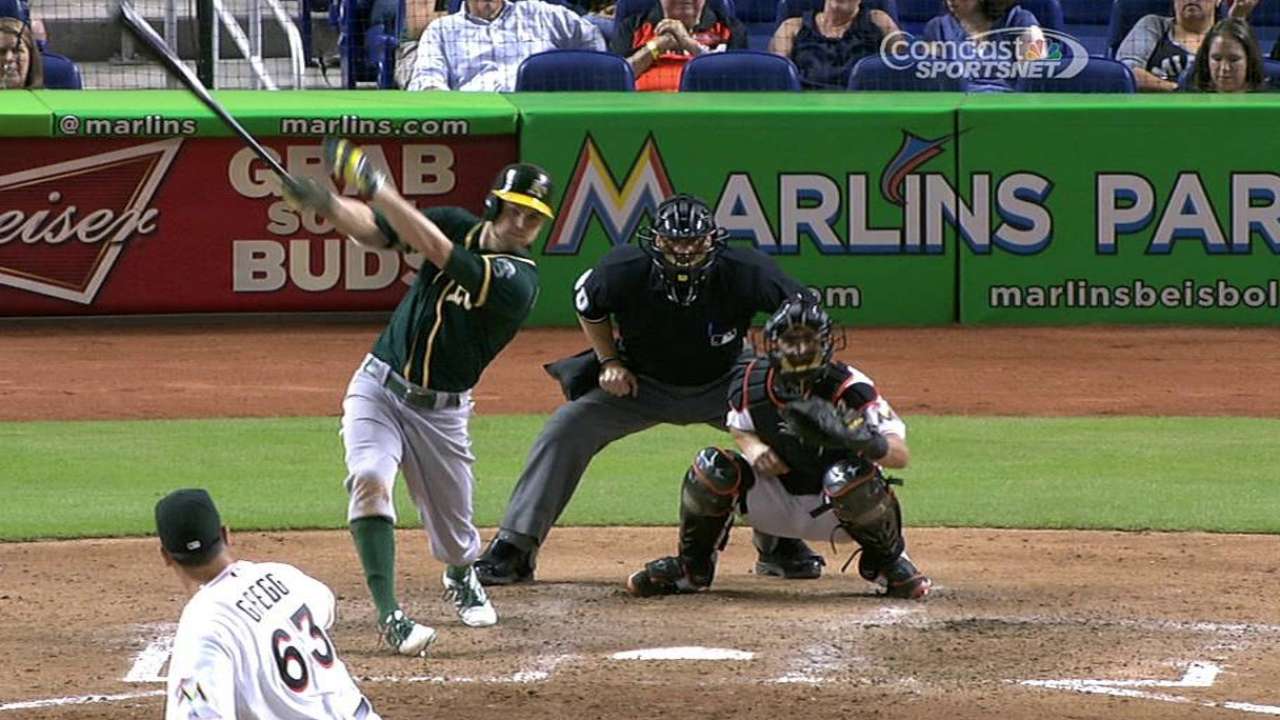 MIAMI -- A's right fielder Josh Reddick exited Saturday's 7-6, 14-inning win in Miami during the middle of the fourth inning with a right knee strain and will undergo an MRI on Sunday morning to determine the extent of his injury.
It's the same knee Reddick hyperextended at the beginning of the month, when he was forced to the disabled list for three weeks. He said after the game the pain is "similar, and maybe even a little more than the first time.
"We'll get it looked at tomorrow morning, and hopefully some good news comes back. Right now, it's just up in the air and a day-to-day situation."
Again, Reddick is a prime DL candidate, particularly with catcher Derek Norris (back) also expected to be sidelined Sunday. Moreover, first baseman Nate Freiman was a late scratch from Triple-A Sacramento's lineup Saturday evening not long after Reddick departed the game in Miami, signaling he could be on the move.
Freiman is hitting .277 with 14 home runs and 69 RBIs in 76 games for the River Cats.
Reddick had also been swinging a hot bat, collecting five hits in 11 at-bats since coming off the DL, making Saturday's turn of events all the more disappointing.
"I've told you guys, told myself, that I'm not going to play through pain, especially something that serious," he said. "I don't want to cost this team or myself.
"It's very, very frustrating. I take three weeks off, it feels great, I start swinging the bat really well, and then this happens. It's just a huge letdown."
Jane Lee is a reporter for MLB.com. This story was not subject to the approval of Major League Baseball or its clubs.