With baby coming, McGee taking ASG buzz in stride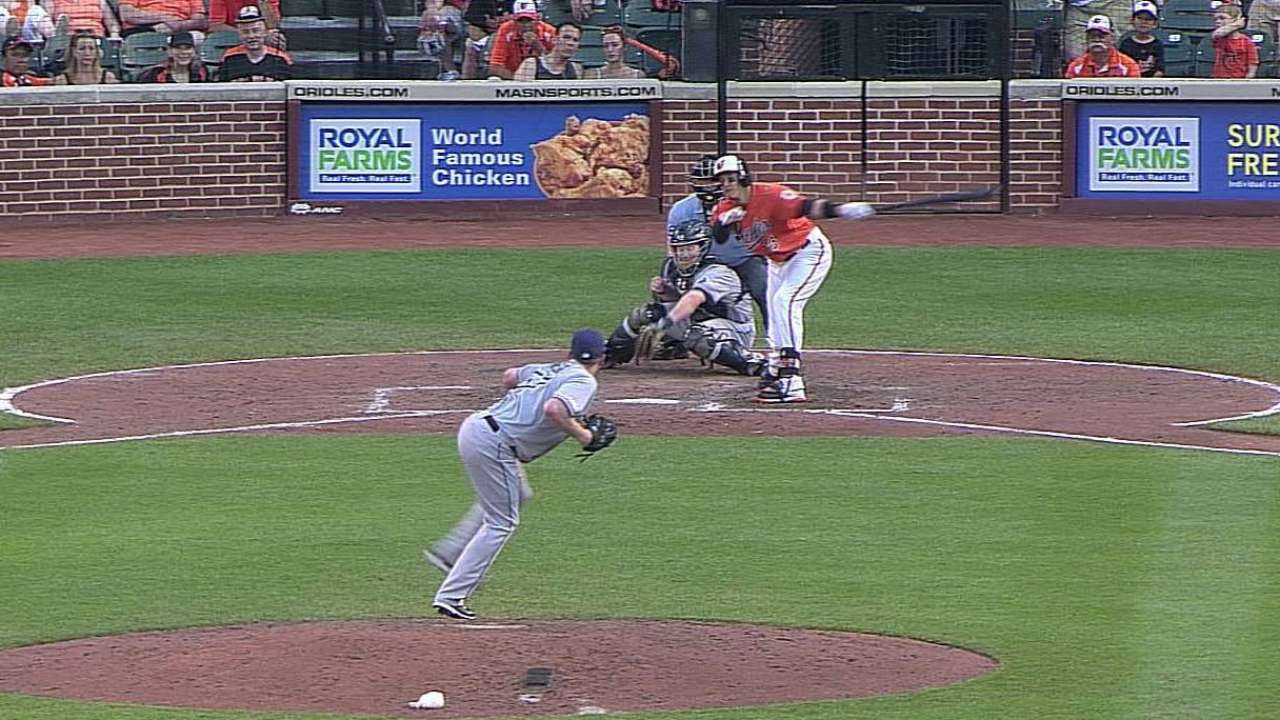 BALTIMORE -- Jake McGee knows a potential place in the All-Star Game is becoming a strong possibility. Before Friday's doubleheader against the Orioles, All-Star ballots were passed around to the Rays in the visitors' clubhouse at Camden Yards. McGee glanced at some of the ballots and saw his name.
But there are still other, more important thing he is concerned with. Of course, he could be called on to pitch during any game, but he also has a child coming -- perhaps right around the same time he could be in Minneapolis for the All-Star Game.
"Due date's still the 17th, but we're probably going try to induce on the ninth after the game," the relief pitcher said. "If we're ready that day, then we're ready. If not, then we'll wait."
The All-Star Game will be played on July 15 -- two days before McGee's wife Morgan is due. Tampa Bay plays the Royals in St. Petersburg on July 9 and is off the following day. That would give him one extra day before potentially taking a few days of paternity leave instead of having an All-Star conflict.
McGee is still far from a sure thing for the All-Star Game -- non-closing relievers rarely are certainties -- but his teammates and manager have been outspoken in support of the flame-throwing righty.
McGee is 3-0 with a 1.27 ERA and 42 strikeouts in 35 1/3 innings this season. He has walked just nine batters and notched three saves -- including one in Friday's matinee and a four-out save in the Rays' 5-4 win on Saturday.
The numbers are there and so is the vocal support, so even he can't ignore the buzz.
"I've thought about it with the pregnancy," McGee said. "Once I find out then we're going to go from there, instead of trying to stress about it too early without knowing or not, because it's definitely not 100 percent."
Fans can cast their votes for starters at MLB.com -- online or on a mobile device -- using the 2014 All-Star Game MLB.com Ballot Sponsored by Experian until Thursday, July 3, at 11:59 p.m. ET. The 2014 All-Star Game will be played at Target Field on Tuesday, July 15 on FOX.
David Wilson is an associate reporter for MLB.com. This story was not subject to the approval of Major League Baseball or its clubs.