Gomez keeps balance by taking left-handed BP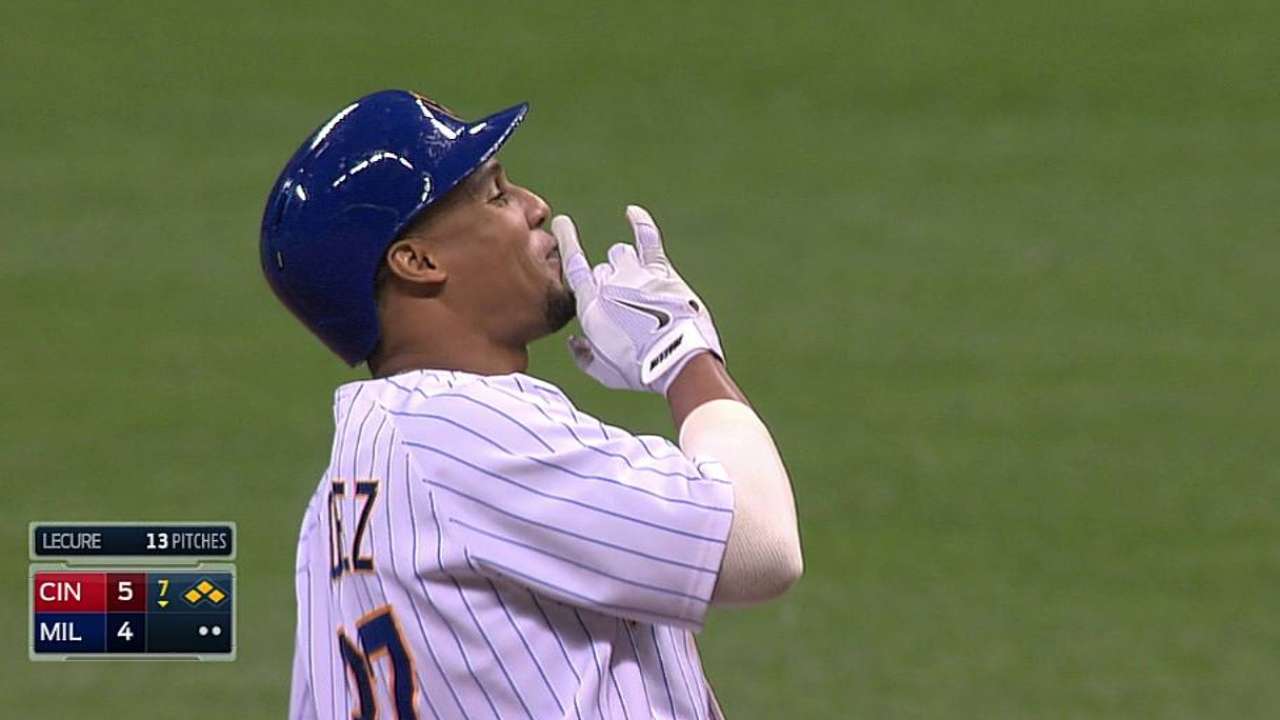 MILWAUKEE -- Who was that unfamiliar left-handed hitter taking early batting practice at Miller Park on Saturday afternoon? It was Carlos Gomez, a right-handed hitter who said the opposite swings are part of his daily routine.
"I swing a lot every day, 150-200 swings, and this puts a lot on one side," Gomez said. "If I do only that, then the other side will be weak, and I can get hurt. I try to keep it balanced, like, swing 50-70 times to the left side and do my normal workout from the right side. That's what I do every day."
Usually, only Gomez's teammates and hitting coach Johnny Narron see it because Gomez takes his lefty hacks in the underground batting tunnel. On Saturday, he did his soft toss with Narron on the field.
The left-handed swings are natural for Gomez.
"I was a switch-hitter my whole life, until my second year after I signed with the Mets," he said. "They saw me in instructional league not hitting with power from the left [side], and said, 'No, swing right-handed]."
Brewers manager Ron Roenicke thinks there's another benefit.
"He needs to have fun when he's working," Roenicke said. "He actually has a really nice left-handed swing. He's trying to work on some things that he hasn't been doing real well lately. He's trying to smooth that out."
Entering the weekend, Gomez's bat had been relatively quiet on the Brewers' homestand, beginning with an 0-for-4 night Monday that ended at 35 his streak of consecutive games reaching safely. However, in his first at-bat Saturday, Gomez hit a three-run home run, his first homer since June 5.
"I feel fine," Gomez said. "I'm making a little adjustment [to fix] something that I'm not doing, that I noticed in the last couple of games. It's not a big change. It's not my approach, anything like that. It's my hands. Little things make a big difference."
Adam McCalvy is a reporter for MLB.com. Read his blog, Brew Beat, and follow him on Twitter at @AdamMcCalvy. This story was not subject to the approval of Major League Baseball or its clubs.