Wright has bruised rotator cuff; DL unlikely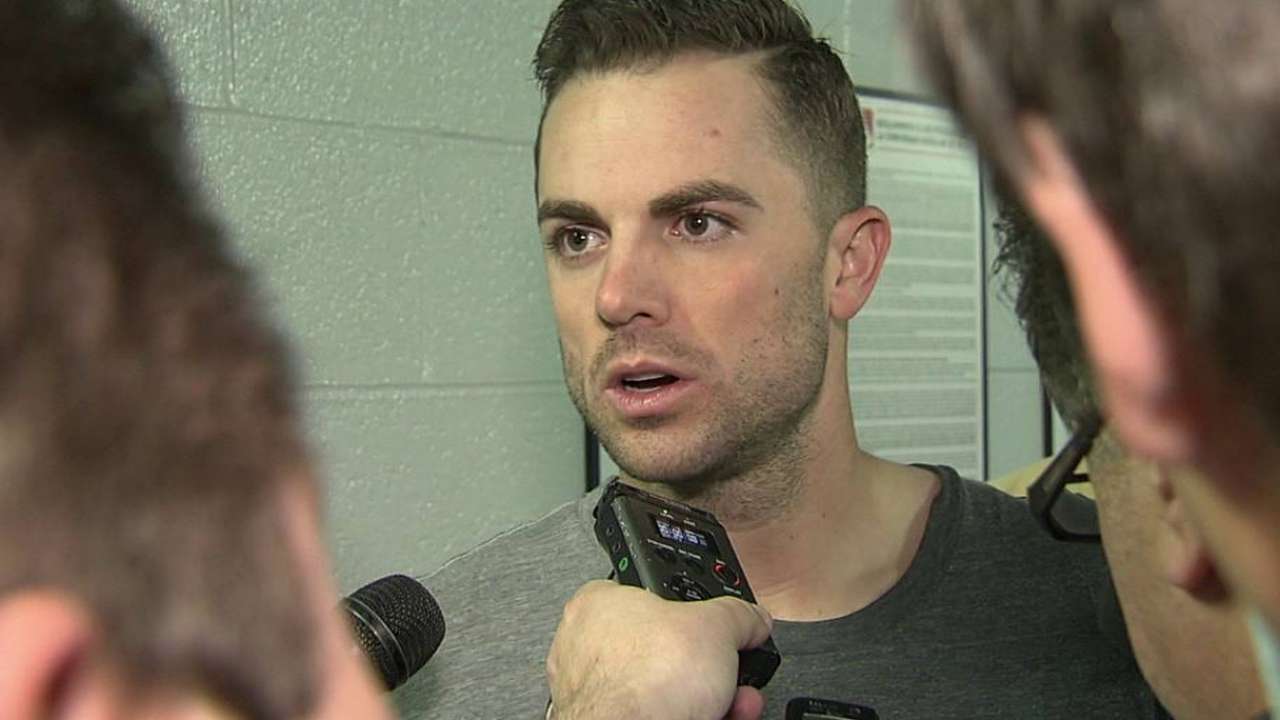 PITTSBURGH -- An MRI on Saturday revealed a bruised rotator cuff in the left shoulder of star third baseman David Wright, Mets assistant general manager John Ricco said. The team doesn't anticipate Wright will go on the disabled list, and he will have his shoulder looked at again on Monday.
"They're going to give him a couple of days rest, re-examine him Monday, give him some anti-inflammatories and go from there," Ricco said after the Mets' 5-3 win against the Pirates on Saturday.
Wright was scratched from the lineup Friday after saying that, on Thursday, he had reaggravated a shoulder issue he first started dealing with about three weeks ago. He decided he could not play while meeting with trainers before Friday's contest.
In Wright's absence, the Mets are left with just four true infielders on their roster, but Ricco said they didn't plan on making any roster moves. Mets manager Terry Collins said there are a few tweaks they could make if one of the infielders needs to leave a game in which Wright isn't available, including moving outfielder Eric Young Jr. to second base.
Wright, a seven-time All-Star, is hitting .277 this season with six homers, 41 RBIs and a .729 OPS. He had the MRI in New York and will stay there at least until his Monday re-examination, as the Mets close out a four-game series in Pittsburgh on Sunday.
Though it was an issue for three weeks, Collins applauded Wright, 31, for knowing when it was time to take the next step and miss a few games to get it looked at.
"He is such a competitive guy, and I think he's learned from [stints on the disabled list] last year and three years ago, that you got to say something," Collins said. "My players have a voice here, but my only issue with David is he had to get this looked at before he gets back out there."
Stephen Pianovich is an associate reporter for MLB.com. This story was not subject to the approval of Major League Baseball or its clubs.