Callaspo hitting his way into regular playing time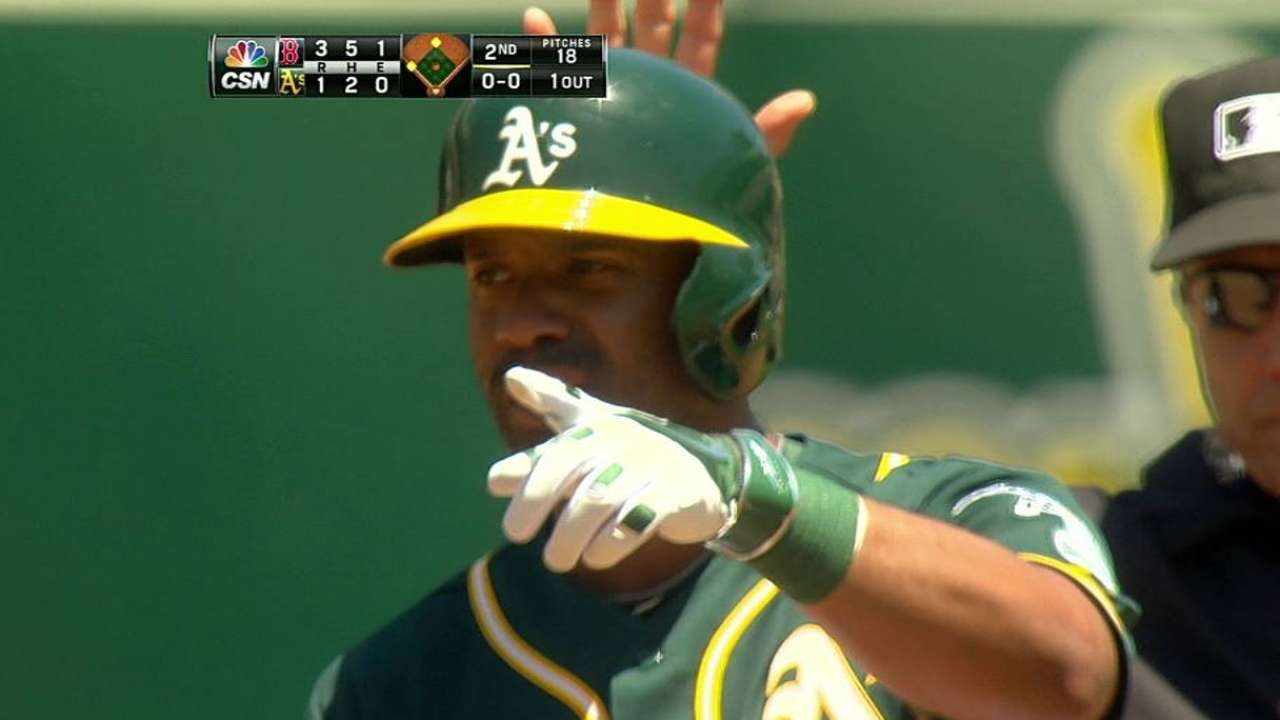 MIAMI -- Alberto Callaspo has seen a spike in playing time at second base, a nod to his continued production at the plate.
The veteran infielder appeared at the position just five times in the first two months of the season, while Eric Sogard absorbed the majority of starts at second against right-handers. But it's rather clear that Callaspo has the edge now.
He's 13-for-35 (.371) in 10 games since returning from the paternity list.
"He's made his own opportunities," manager Bob Melvin said Saturday. "He's swung the bat a lot better. His defense looks a lot better. A guy that played middle infield almost exclusively early in his career, it seems like he's getting acclimated to it again after playing third base for a number of years. He's made some nice plays for us here recently."
Sogard, batting .194, has started just one of the last eight games, and his roster spot is very much in flux. Expected to be optioned to Triple-A Sacramento upon Josh Reddick's return to the disabled list, he remained on board when the A's had to place Kyle Blanks (calf strain) on the DL.
In the meantime, Melvin will continue using him as an in-game option for defense and running.
"I told him to hang in there," he said. "These things flip around, just like how he took control of the job. It's all about performance. If someone's doing well, we're more apt to play them. He understands that."
Jane Lee is a reporter for MLB.com. This story was not subject to the approval of Major League Baseball or its clubs.