Mechanical tweak has Verlander on right track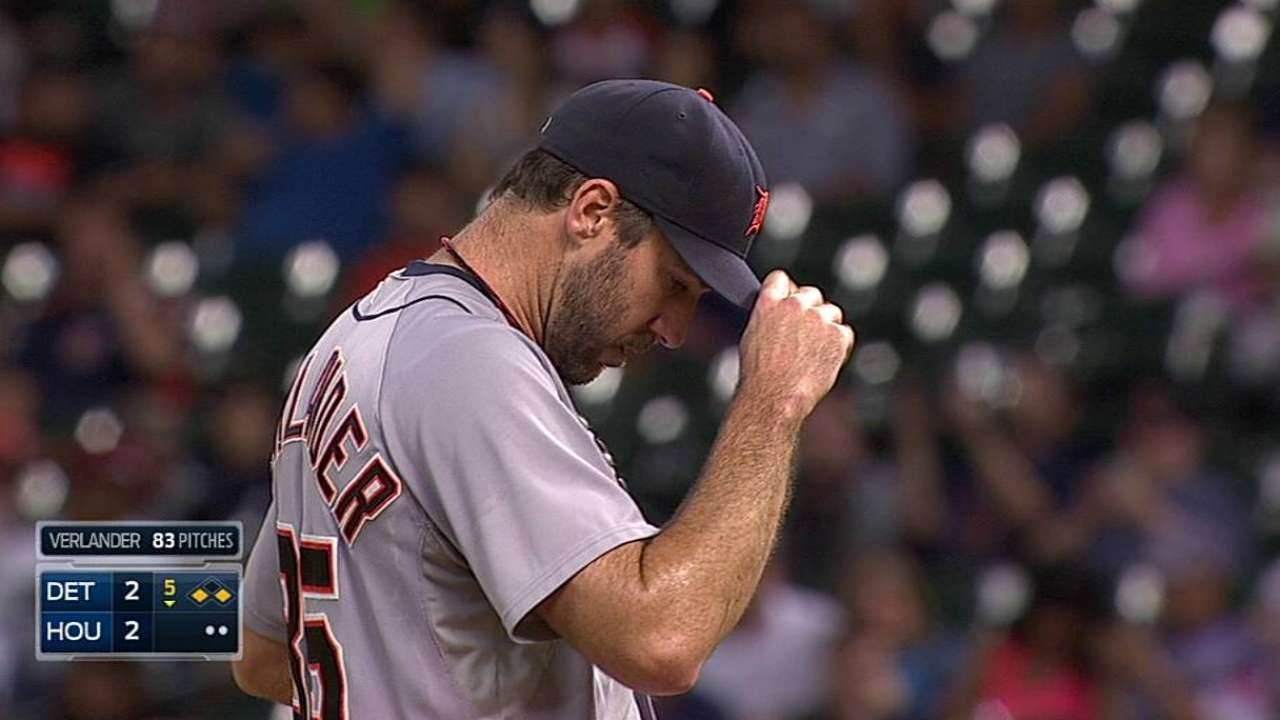 HOUSTON -- Justin Verlander said no pitch felt normal on Friday night, but there was at least one fifth-inning at-bat where Verlander looked like … well, himself.
With ever-pesky Jose Altuve on second and fastball-seeking, powerful rookie Jon Singleton batting, Verlander reached back and hurled like it was 2011.
Fastball, fastball, fastball. Swing, swing, swing. Miss, miss, miss.
"I feel like I'm still a power pitcher with the work I'm putting in," Verlander said. "It's going to come back."
After giving up seven runs to Kansas City on June 16, Verlander sat down with manager Brad Ausmus and pitching coach Jeff Jones to pour over film, new and old. They saw that the right-hander was moving laterally in a way that needed to be changed. They wanted him to move more toward home plate. Verlander said it was the biggest midseason change he's undergone.
Ausmus said pitcher's often make changes of this nature during the offseason. Verlander is no common pitcher, however.
"I felt like this was something we have to do to get him back to where he was," Ausmus said. "As pitchers get older and more mature, they have to make adjustments because, physically, they're going to change."
So between starts, Verlander has been throwing 25-30 pitches in an extra bullpen session. The more he does it in practice, the less he has to think about doing it during a game.
"It's probably more strenuous than I would like it to be," Verlander said. "I'm the kind of person that wants to get out there and repeat it, repeat it, repeat it until the muscle memory kicks in."
The results in his last two starts certainly indicate that the change is working. In his two post-Kansas City starts, Verlander has given up five runs in 13 innings while striking out 16 and walking two.
While Verlander is known for stretching out starts and saving the Tigers' bullpen, he left Friday's 4-3 loss after throwing 105 pitches through six innings. In six of his first eight starts the season, Verlander exceeded six innings, and in his first 14 starts, he threw at least 105 pitches. But the season wears on an arm, and Verlander's struggles have been well-documented. With the extra workload on his arm between starts, however, Ausmus felt it was best for Verlander to leave the game without pushing it.
Mike Vernon is an associate reporter for MLB.com. This story was not subject to the approval of Major League Baseball or its clubs.