More lefties in Saturday's lineup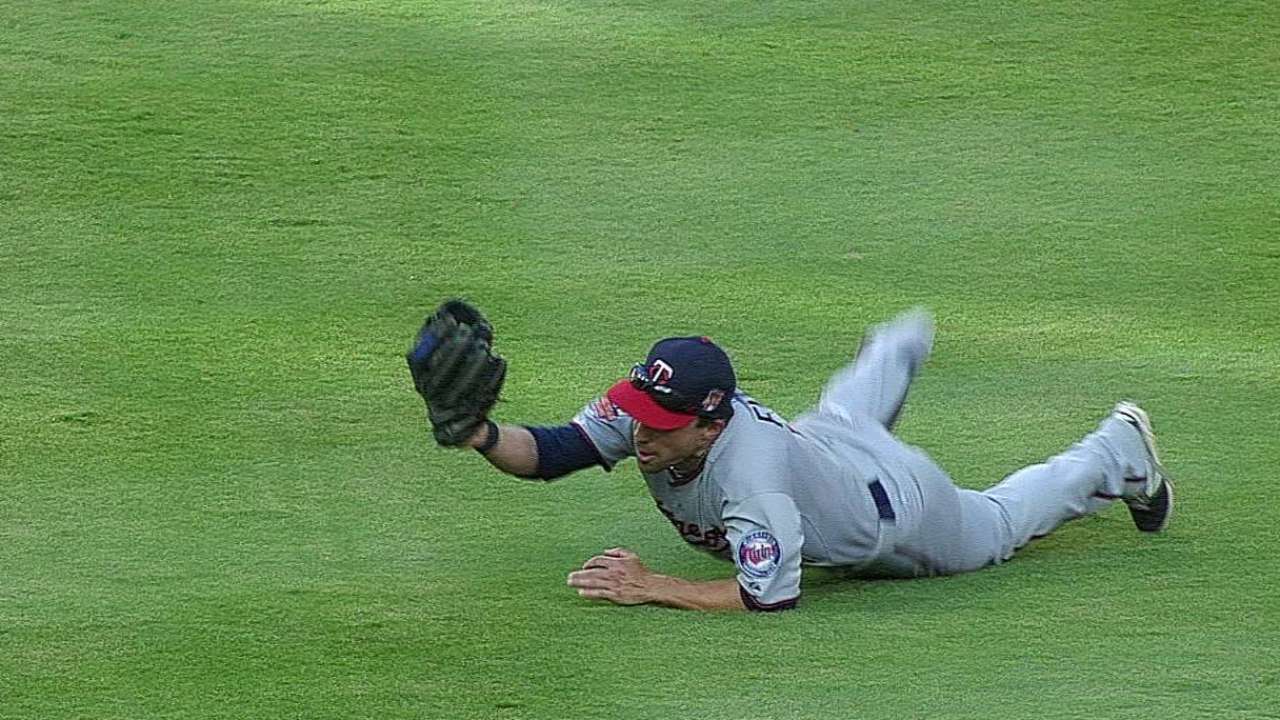 ARLINGTON -- In an effort to produce as much offense as possible against Yu Darvish Saturday, Twins manager Ron Gardenhire juggled his Saturday lineup a bit.
While second baseman Brian Dozier led off Friday against the Rangers, center fielder Sam Fuld took over those duties Saturday.
"He's been swinging the bat exceptionally well right now," Dozier said of his teammate. "He's got a lot of speed at the top of the order ... put him in there and see what happens. That's fine with me."
Additionally, the Twins' Saturday lineup boasted a slew of left-handed batters. Fuld, Joe Mauer, Oswaldo Arcia and Chris Parmelee are all lefties, while Morales, Eduardo Escobar and Pedro Florimon are all switch hitters. That leaves just two batters, Dozier and Kurt Suzuki, who don't swing left.
Gardenhire planned it that way with Darvish on the mound.
"Lefties do better. We've got as many left-handed bats in there as we can possibly do," Gardenhire said. "This guy's a really good pitcher and I know that we can't make any mistakes. You can't give this guy runs."
Grace Raynor is an associate reporter for MLB.com. This story was not subject to the approval of Major League Baseball or its clubs.