Morales struggling against Darvish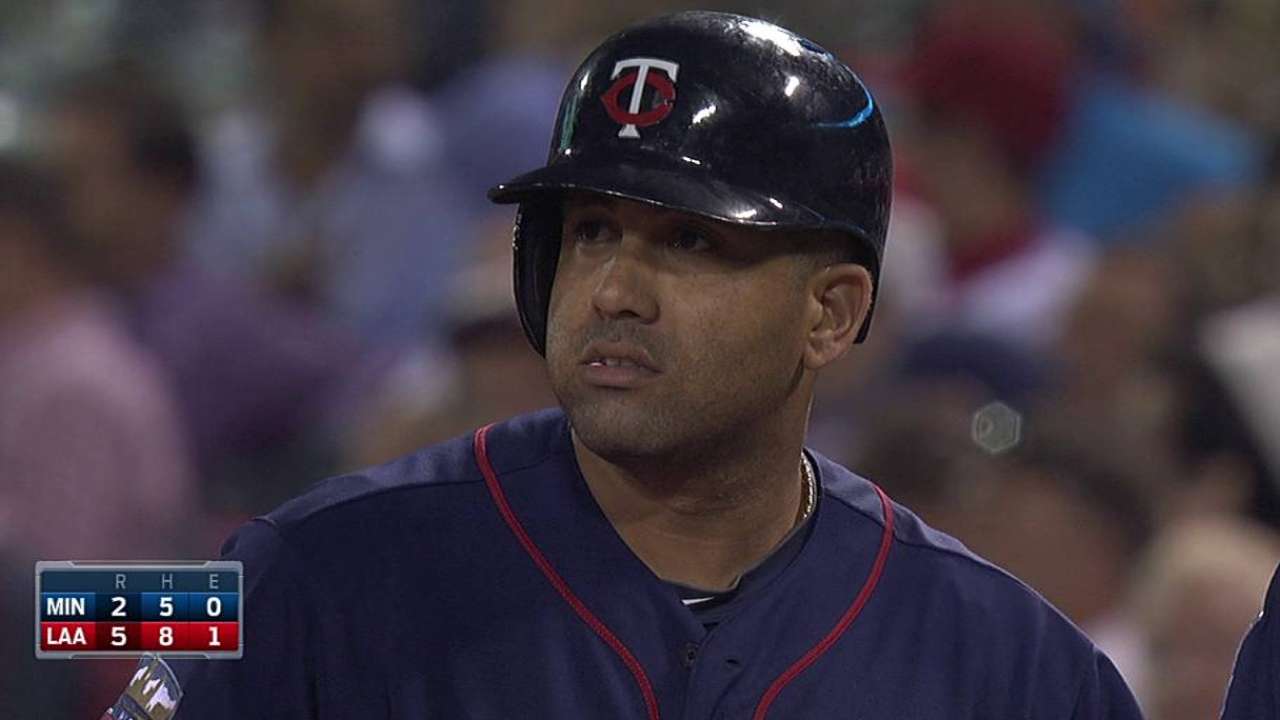 ARLINGTON -- Twins manager Ron Gardenhire is aware of the numbers.
They're not good.
Gardenhire's first baseman Kendrys Morales was hitting just .136 against Rangers ace Yu Darvish entering Saturday's game. Morales was 3-for-22 with nine strikeouts, and the .136 mark was the lowest batting average for any opponent with at least 20 at-bats against Darvish.
Yet Gardenhire didn't hesitate to put Morales in the lineup Saturday.
"I want him in there. He sat out for four months of baseball, he needs to play," Gardenhire said. "He's swinging good, so he needs to play."
Morales said that despite the low figures, his approach stays the same against Darvish as it would any other pitcher.
"No change, nothing," Morales said. "I'm going to play baseball today and I've faced Darvish a lot of times. He's a good pitcher, but I'm just gonna play today."
Grace Raynor is an associate reporter for MLB.com. This story was not subject to the approval of Major League Baseball or its clubs.