Florimon continues to struggle offensively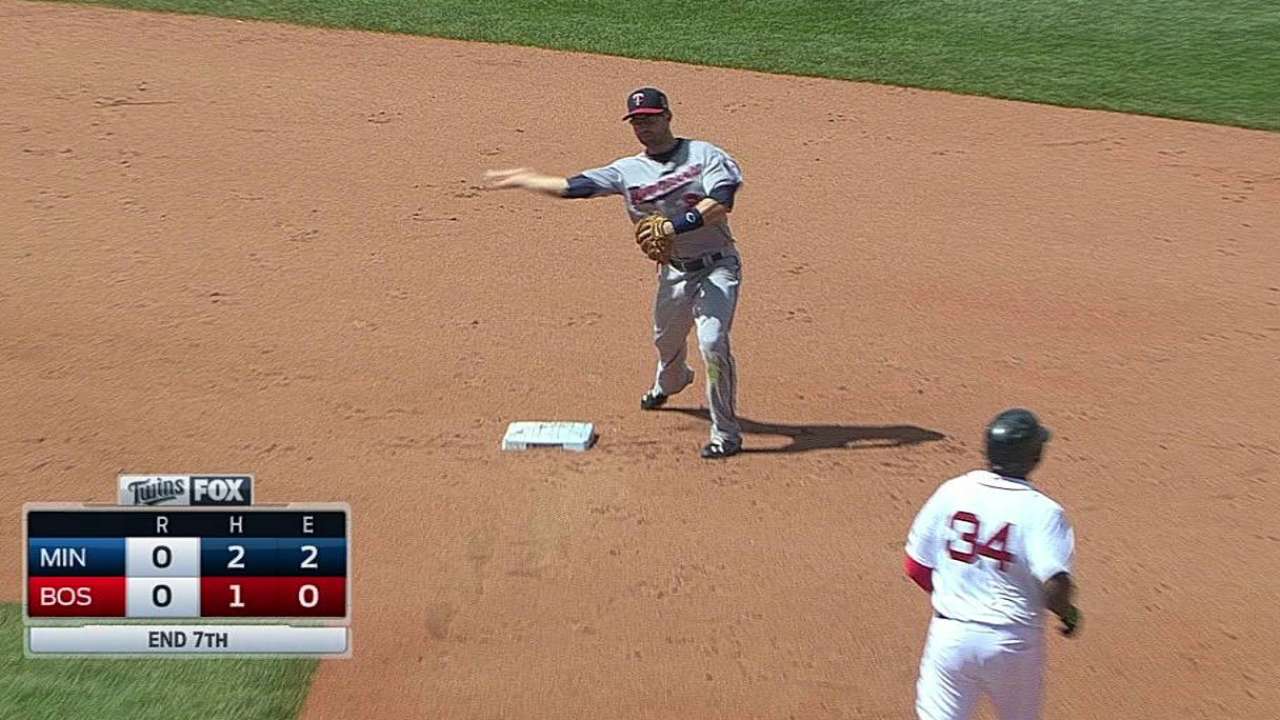 ARLINGTON -- Twins shortstop Pedro Florimon has been struggling mightily as of late offensively, but because of his defense, manager Ron Gardenhire desperately needs him in the lineup.
"He's scuffling. I feel bad for the kid because he's such a good defender," Gardenhire said. "He's really frustrated, I feel bad for the kid. He's a great kid and he's trying. He's trying."
Florimon is hitting .093 on the season in 31 games and 75 at-bats.
He has just seven hits -- two of which were good for extra bases -- and seven runs to go along with 22 strikeouts. Against the Rangers Friday, Florimon went 0-for-2, and is in the midst of an 0-for-18 stretch. "It's just not happening for him," Gardenhire said. "He needs a bloop. He needs something to fall in for him that'll maybe get his confidence going again."
Grace Raynor is an associate reporter for MLB.com. This story was not subject to the approval of Major League Baseball or its clubs.