Rangers in no hurry with Holland despite progress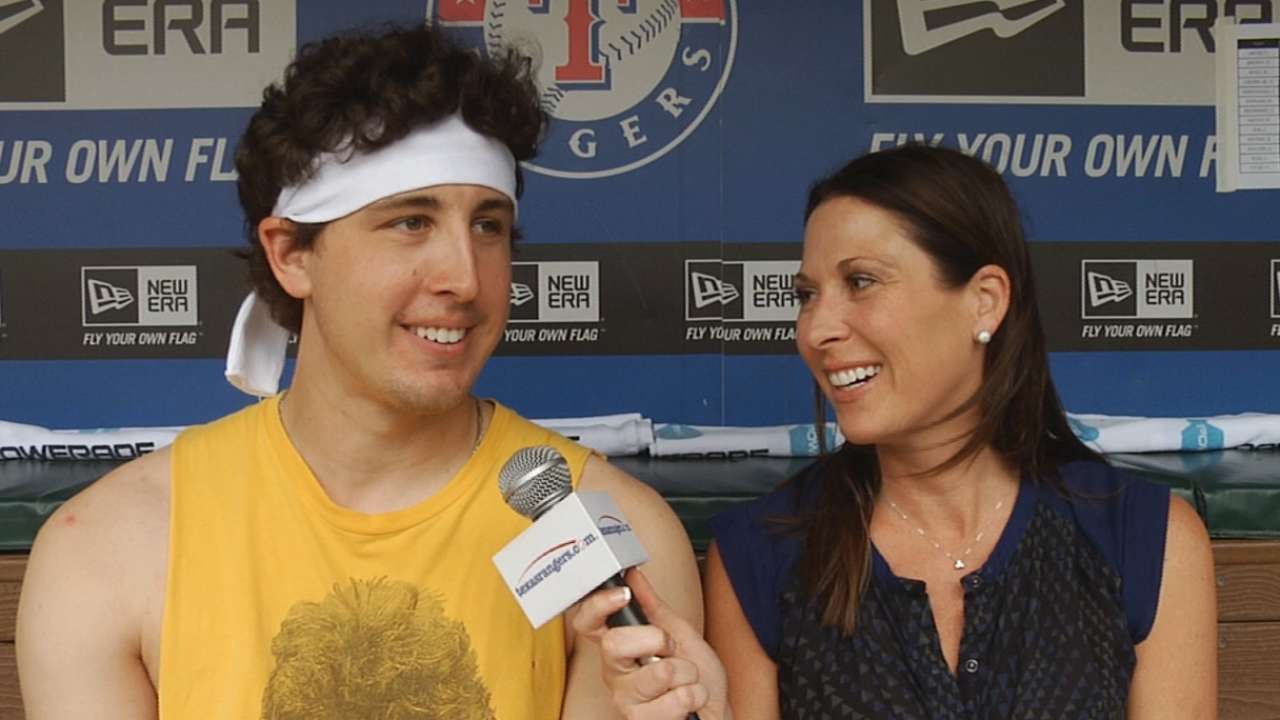 ARLINGTON -- The ballpark was all but empty Saturday morning when Rangers lefty Derek Holland threw three innings of a simulated game -- but in Holland's words, there are "all kinds of eyes" on him as he inches his way closer to returning from offseason knee surgery.
The eyes watching Holland belong to the decision makers in the Rangers organization, among them manager Ron Washington and general manager Jon Daniels. At this point, they haven't seen what they need to see to get Holland into a rehab assignment and eventually a return to the rotation.
Washington said Holland is "still dragging his leg" as he moves to field his position, but "there was progress made ... he's able to get off the mound, he's able to get to the ball. There's still a little limp there."
Holland threw 67 pitches and fielded bunts Saturday to test his left knee, which he injured when he fell down the stairs at home in January. Holland will stay back in Arlington when the Rangers go on the road Monday and could go on a rehab assignment before the All-Star Game on July 15.
With the Rangers falling further out of playoff contention, Washington acknowledged there's no imminent need to rush Holland.
Holland, on the other hand, feels like he's ready to go. He hasn't been told he must undergo any medical tests like MRIs or X-rays in order to be cleared. He said his conditioning and treatment routines are essentially back to normal. But he knows exactly what the Rangers need to see before he gets the go-ahead.
"They're watching to see how I bend down, how I field the ball, am I getting that explosive push off my leg, how's my reaction," Holland said. "In my eyes, I want to go. It's just a competitive nature. I'm going to tell myself that I can go out there. What they decide is what happens. I can't overrule Wash or J.D. or any of those guys. Whatever they tell me, I've got to stick to the plan."
So Holland will continue to test his patience while he waits to rejoin his teammates.
"I just want to be part of the team," Holland said. "They're out there in the war and I'm in the emergency room."
Dave Sessions is a contributor to MLB.com. This story was not subject to the approval of Major League Baseball or its clubs.