Rookie Choice still adjusting to Majors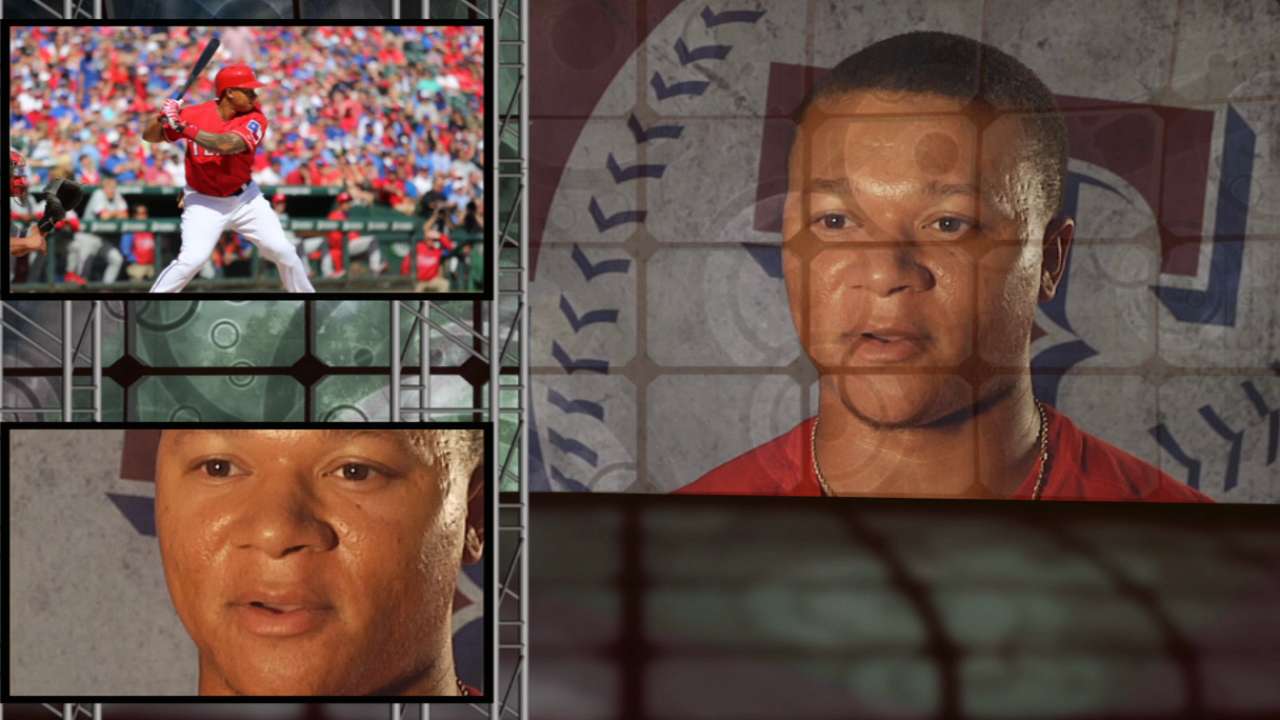 ARLINGTON -- Rookie outfielder Michael Choice continues to try to find his way in the Major Leagues and he's getting plenty of opportunities to do so despite some prolonged troubles at the plate. He started Saturday for the eighth time in the past 10 games, a stretch in which he's hitting .120 with a .214 on-base percentage. For the season, Choice is hitting .183 in 63 games.
His eight homers are the most promising numbers for the 24-year-old UT Arlington product, who knows the learning curve is high at this level.
"Basically it's like a chess game up here," Choice said. "I'm really just focused on swinging on good pitches because you're not going to get very many. There are less mistakes to hit and you just can't miss the ones that are."
Manager Ron Washington said the key is for Choice to learn how to make adjustments at the plate.
"That adjustment can be understanding how they're getting him out on his own without having to tell him," Washington said. "That adjustment can be where he's standing in the box. That adjustment can be where he holds his hands. That adjustment can be what's causing him not to get to certain pitches. There's a lot of things that are going on, I don't care how good of an athlete you are."
Dave Sessions is a contributor to MLB.com. This story was not subject to the approval of Major League Baseball or its clubs.