Hellickson's rehab likely still on track despite early exit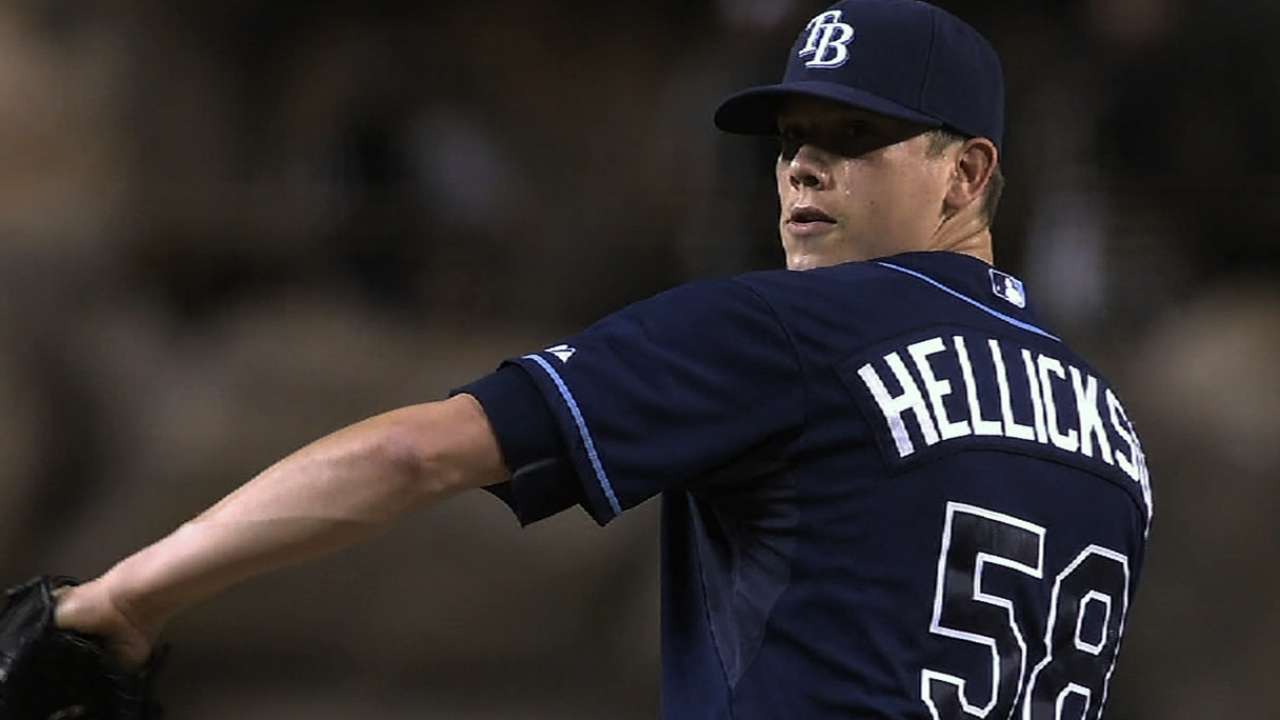 BALTIMORE -- Jeremy Hellickson's rehab hit a slight bump on Friday, but it doesn't seem like it will be enough to knock it off course.
The recovering starting pitcher threw 55 pitches in three innings for Triple-A Durham before being pulled with right elbow discomfort
"From what I understand, it was maybe an over-cautious kind of a situation just based on what had happened with him -- the surgery, et cetera," Rays manager Joe Maddon said. "Right now, I'm not getting any kind of highly negative reports."
The righty had arthroscopic elbow surgery in February and has not pitched in the Majors this season. He has struggled for Durham -- posting a 9.00 ERA in four starts -- but Friday was looking like one of his most promising outings. He eventually took the loss to fall to 0-4, but he allowed just one run in his three innings of work. The Bulls fell to to Indianapolis, 7-2.
Hellickson allowed five hits, one walk and struck out one batter before leaving the game. Tampa Bay doesn't anticipate that this will derail Hellickson's rehab schedule.
David Wilson is an associate reporter for MLB.com. This story was not subject to the approval of Major League Baseball or its clubs.