Francona confident Swisher will find swing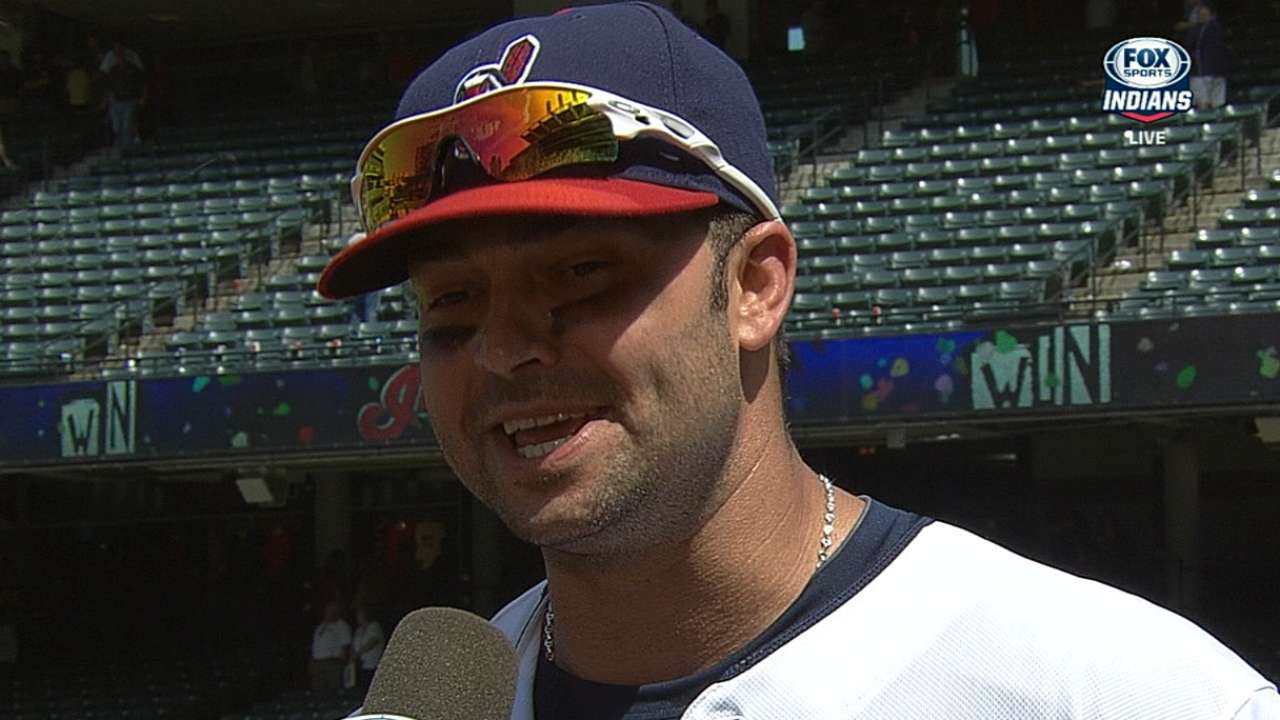 SEATTLE -- Indians manager Terry Francona is doing everything he can to get Nick Swisher going again in the batter's box. He has used Swisher as a designated hitter lately and gave the first baseman a couple days off from starting in Arizona earlier this week.
For Friday's game against the Mariners, Francona put the switch-hitting Swisher back in the starting lineup, but dropped him to the eighth spot for the first time this season. The 33-year-old veteran had not started a game in the eighth hole of a lineup since May 28, 2011, with the Yankees.
"You're always trying to think about your team and the players," Francona said. "I think what you try to do, ultimately, is put your team in the best position to succeed and make sure the players understand and know that you have their interest [in mind], but the team has to always come first."
Entering Friday's game, Swisher was hitting .196 with five home runs, 14 doubles, 25 RBIs and a .610 OPS through 60 games this season for the Indians. Since returning from the 15-day disabled list on June 12, following a bout with a left knee injury, Swisher was batting just .128 (5-for-39) and 19 strikeouts against zero walks, heading into Friday's action.
Francona said one encouraging aspect of Swisher's recent slump is the fact that all five of his hits have been for extra bases. Within that showing, Swisher has also launched a pair of game-deciding home runs. He belted a go-ahead shot in the 11th inning on June 15 in Boston to help the Tribe to a win. Then, on June 19, Swisher came through with a walk-off blast in the 10th inning against the Angels.
"The good part is the hits he's gotten have been huge," Francona said. "It's not like he's throwing a single in here or there. He's got a couple home runs. That's fortunate. I still kind of hang my hat on Swish has found a way always to [rebound]. He's done this before. Maybe not quite to this length, but I just think that the trend will reverse and it'll go the other way."
Jordan Bastian is a reporter for MLB.com. Read his blog, Major League Bastian, and follow him on Twitter @MLBastian. This story was not subject to the approval of Major League Baseball or its clubs.