Lower back tightness forces Norris out early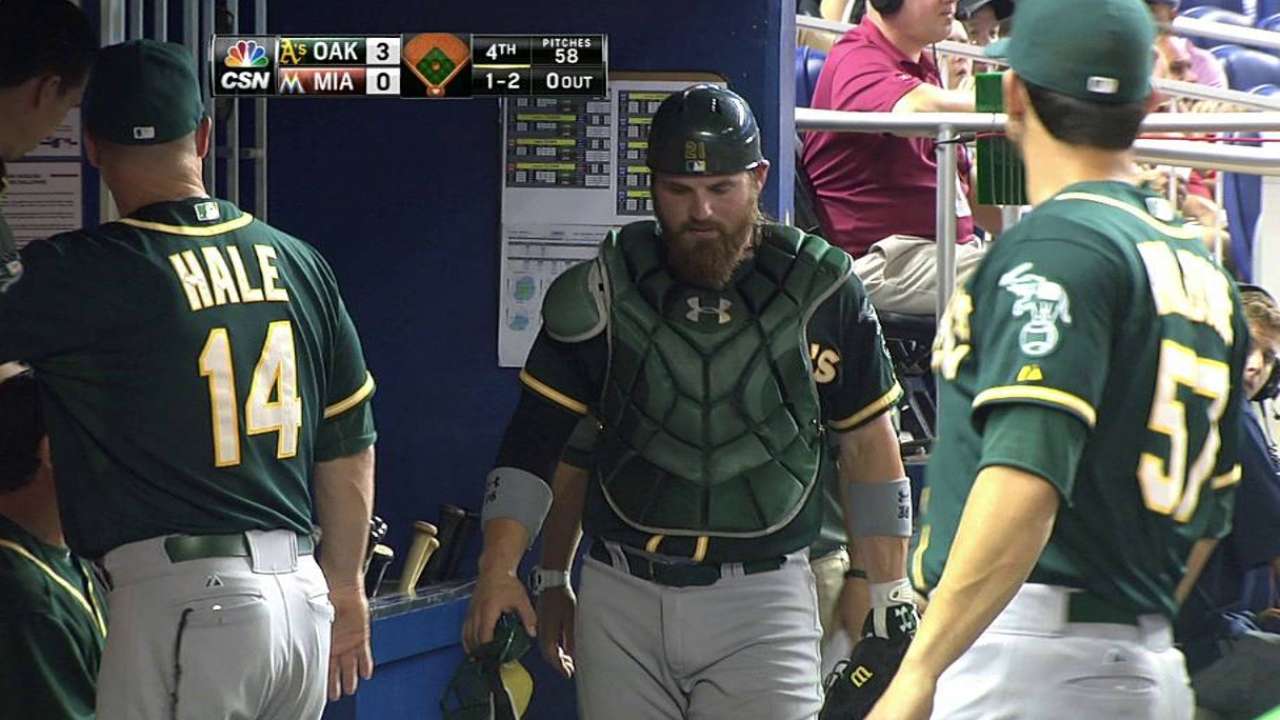 MIAMI -- A's catcher Derek Norris exited Friday's game against the Marlins in the bottom of the fourth inning with lower back tightness.
Norris is considered day to day, and the catcher believes he could be back in the starting lineup as soon as Sunday.
"I feel all right. I just tweaked it," Norris said after the game, a 9-5 Oakland win. "Anybody that has back problems knows they can come out of nowhere. My muscles aren't spasmed out or anything like that. I wouldn't suspect anything more than about a day off or so.
"My pain tolerance is high. It requires quite a bit for me to not be able to play."
Norris has a history of back issues, but he has never missed significant time. He was replaced behind the plate by Stephen Vogt, who went 2-for-3 with an RBI.
Jane Lee is a reporter for MLB.com. This story was not subject to the approval of Major League Baseball or its clubs.