Murphy has plenty of hits, but needs votes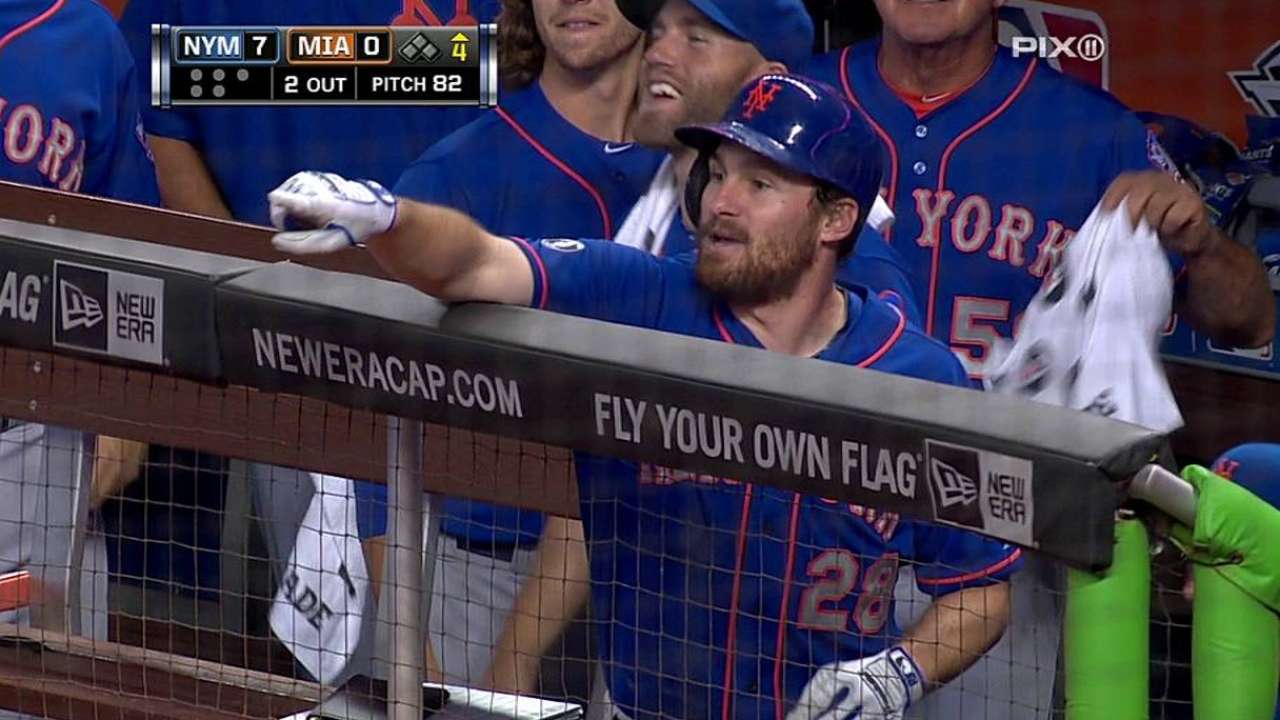 PITTSBURGH -- Entering Friday, Daniel Murphy led the National League in hits and was near the top of the list in many statistical categories among NL second basemen.
However, his name cannot be found in the top five All-Star vote-getters in the NL at the position. David Wright -- who was scratched from Friday's lineup and will get an MRI on his sore left shoulder on Saturday -- is the only Mets player in the top five of the voting at any position. But if Wright were to not make the NL team, Mets manager Terry Collins said Murphy "deserves a lot of consideration."
"If David doesn't get picked, Daniel Murphy has to get some attention, he's leading the National League in hits," Collins said Friday afternoon.
Chase Utley leads NL second basemen with 2,090,110 votes and Murphy's counterpart on Friday, Neil Walker, is second in the voting.
Fans can cast their votes for starters at MLB.com -- online or on a mobile device -- using the 2014 All-Star Game MLB.com Ballot Sponsored by Experian until Thursday, July 3, at 11:59 p.m. ET. The 2014 All-Star Game will be played at Target Field on Tuesday, July 15 on FOX.
Stephen Pianovich is an associate reporter for MLB.com. This story was not subject to the approval of Major League Baseball or its clubs.