Gattis leaves with back spasms, listed as day-to-day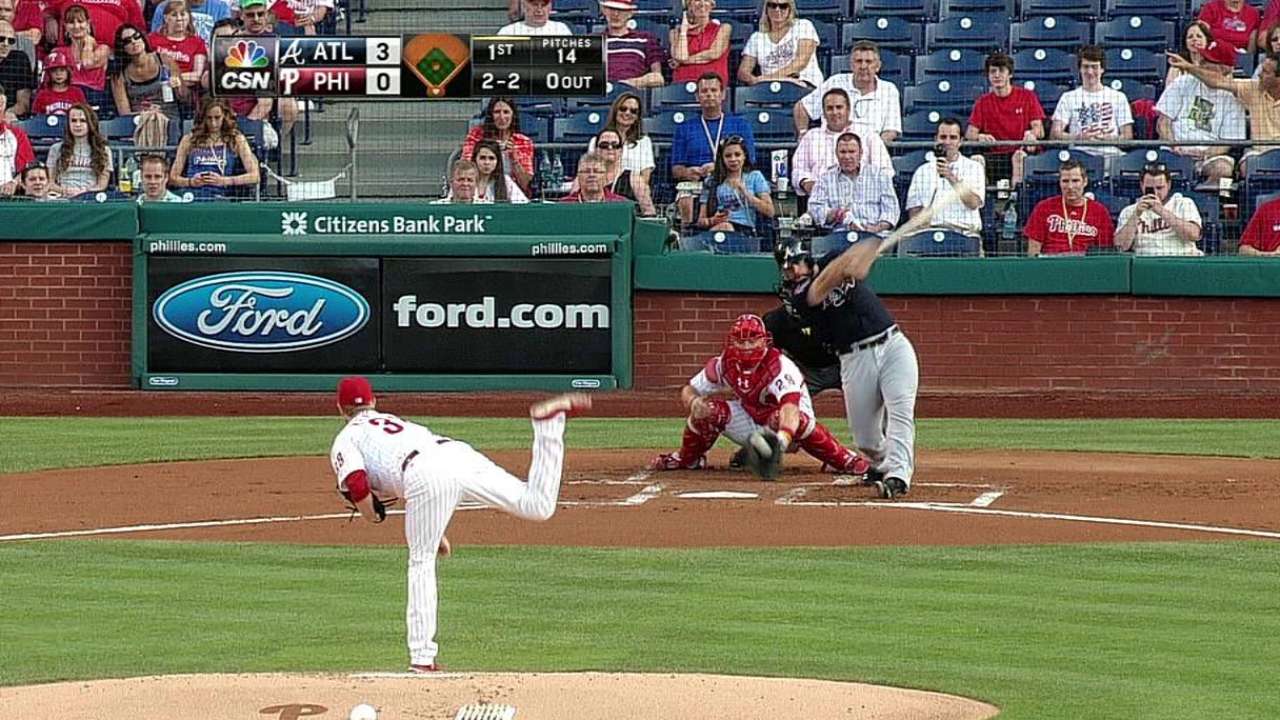 PHILADELPHIA -- Before Friday night's Braves-Phillies game, Braves manager Fredi Gonzalez said that the chemistry between pitcher Julio Teheran and catcher Evan Gattis wouldn't be an issue. He was right for the wrong reason.
Gattis left Friday night's contest with a right rhomboid spasm before he could catch a pitch from Teheran. The Braves slugger struck out in the top of the first inning before Gerald Laird replaced him in the bottom half.
The rhomboid muscles are located in the upper back, connecting the inner edges of the shoulders to the spine.
In the final pitch of Gattis' at-bat, he winced as he whiffed on a changeup from Kyle Kendrick.
"It was just that one swing. On the changeup. I had pretty good spasms," Gattis said. "Got treatment all game, so we'll see how it is tomorrow."
Gattis is listed as day-to-day and Gonzalez is optimistic he will avoid a stint on the disabled list.
"If he DLs, it's going to be 15 days without him. And [head trainer Jeff Porter] doesn't seem to think it's going to be that long. So we're not thinking about that move right now," Gonzalez said.
"[Porter] assured me that this could clear up in the next day or two."
Erik Bacharach is an associate reporter for MLB.com. This story was not subject to the approval of Major League Baseball or its clubs.