Rosario remains day to day with back tightness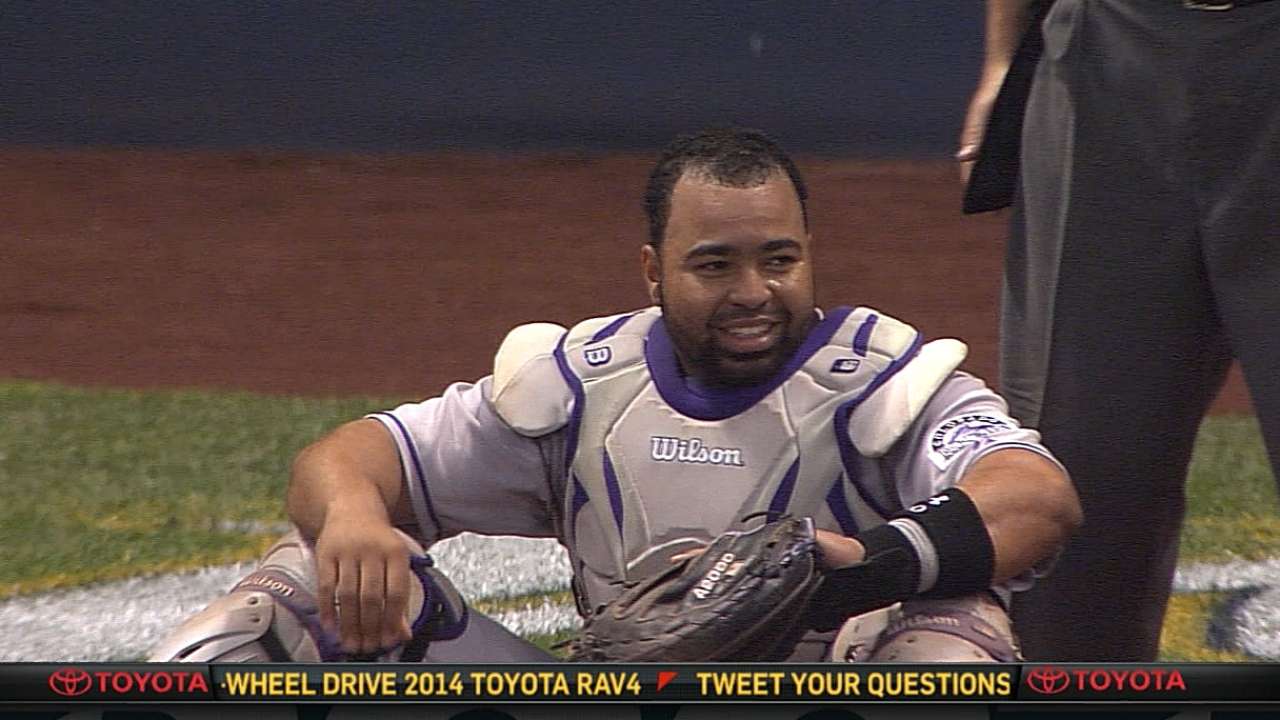 MILWAUKEE -- After being removed in the seventh inning of Thursday night's 7-3 loss to the Brewers with lower back tightness, Rockies catcher Wilin Rosario was out of the lineup Friday with the same injury. Rosario said his back was "a lot better" and that he would be available off the bench if needed.
Rosario added that he had been dealing with the tightness for the past four or five days.
"It's not that serious," Rosario said. "If I can play, I'll play, but yesterday in the seventh it got a little tight and I felt like I couldn't squat really good, and that's why I talked to the manager and we made the decision to pull me out of the game."
Rockies manager Walt Weiss downplayed the injury, saying that lifting Rosario was a precaution. The catcher received treatment on his back before Friday night's game in Milwaukee.
This is not Rosario's first go-round in the trainer's room: The catcher dealt with nagging hand issues earlier in the season, spent time on the disabled list with a viral infection and missed a game earlier this month because of illness.
Perhaps because of all the maladies, Rosario is batting well below his career average, with a slash line of .246/.282/.441 entering Friday. He has shown improvement in June, when he was batting .288/.324/.530, and Weiss said he was encouraged by the catcher's recent at-bats.
"I think he's shown signs of [improvement] over the last week or so," Weiss sad. "I think it's always a little tougher when you miss some time like he did early on. He's showing signs of being himself again."
Though it has been a rough year health-wise for Rosario and the entire team, he maintained a positive attitude on Friday.
"I don't want to get to the point to say that [it's frustrating]," Rosario said. "God gives us everything we can handle, so if He gives me all these little things, it's for something. I say every day that I wake up, 'Thank you for another day,' and be happy to be here. I wake up and try to figure out the way to get better."
Caitlin Swieca is an associate reporter for MLB.com. This story was not subject to the approval of Major League Baseball or its clubs.