Miller Park to host soccer, to Gallardo's delight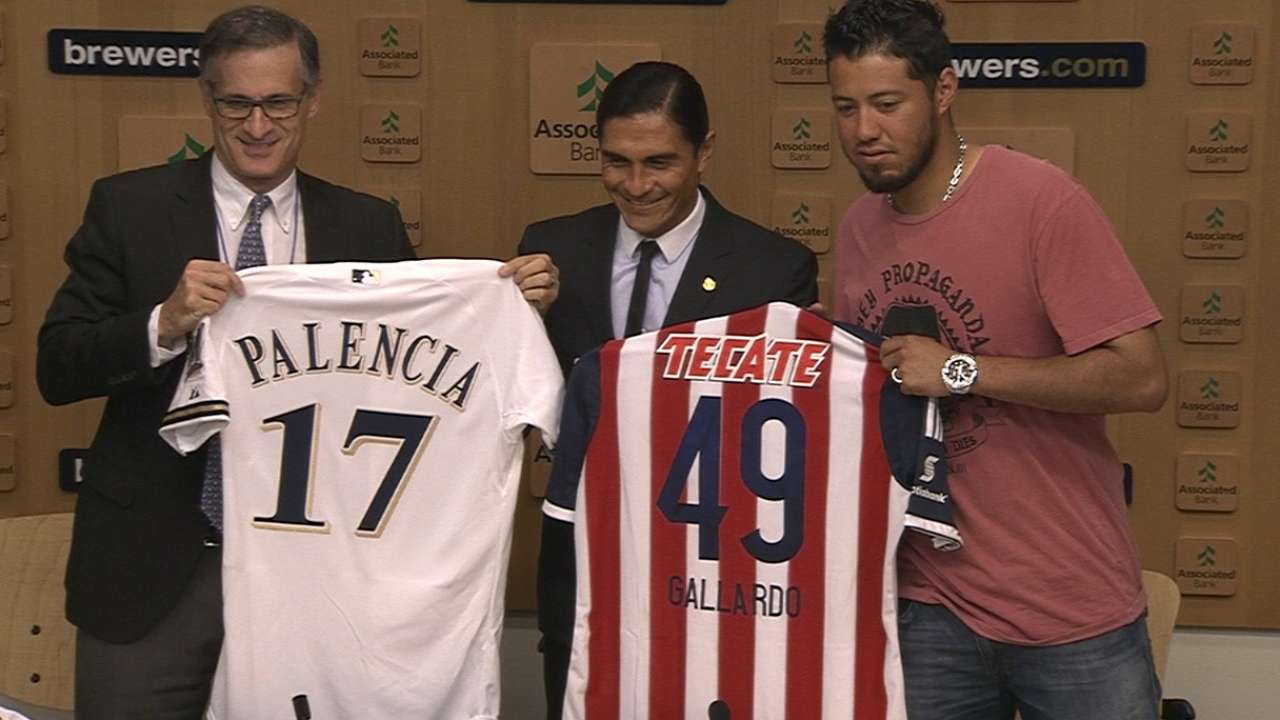 MILWAUKEE -- Before baseball returns from the All-Star break, Miller Park will host its first football match.
Not football as in touchdowns, but football as in goals. The Mexican soccer club C.D. Guadalajara, affectionately known throughout the world as Chivas, will play Swansea City A.F.C of the English Premier League on Wednesday, July 16. It is part of Chivas' annual U.S. Tour, which includes four matches against some of the best teams from top soccer nations -- Brazil, England, Germany and Mexico. Brewers right-hander Yovani Gallardo, who was born in Mexico and grew up playing soccer and baseball, took part in a promotional news conference on Friday at Miller Park.
"My family are big soccer fans," Gallardo said. "Every weekend, Saturday and Sunday, we were watching soccer on TV with all my uncles. Every single team. Every opportunity we had to catch a game, we caught the game.
"As far as for myself, I played a couple years in high school, but I kind of realized I had to give one of them up. It was tough. They were almost right around the same time of year. … It was tough not playing [soccer] anymore, but I feel like I made a pretty good decision on that one. I enjoy watching the game, especially an event like this. Whenever I have the opportunity to be there live and watch a game -- if I'm able to do it, I'll be there."
Ticket prices range from $25 to $70, and parking is $20 in advance and $25 on the day of the match. Tickets are available online at brewers.com/soccer. The pitch will be laid out in an east-west orientation with one goal in left field and the other goal near first base.
Adam McCalvy is a reporter for MLB.com. Read his blog, Brew Beat, and follow him on Twitter at @AdamMcCalvy. This story was not subject to the approval of Major League Baseball or its clubs.