Cain settling into leadoff spot in Royals' order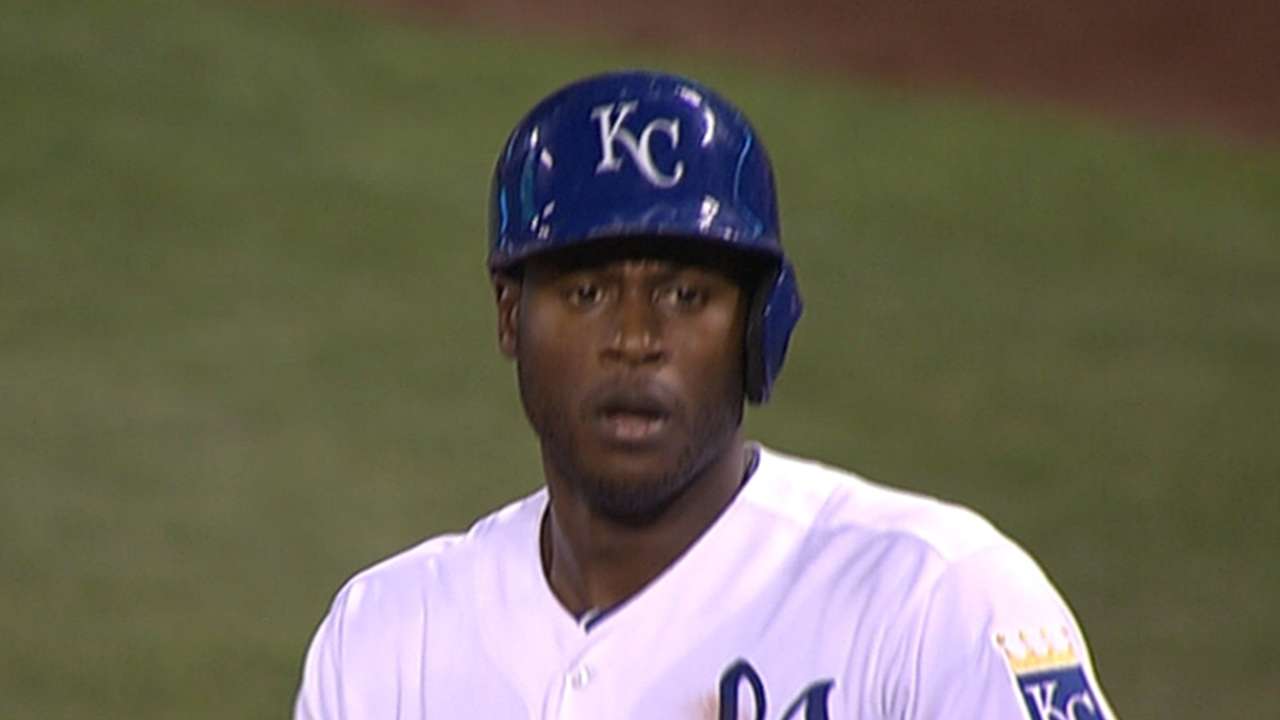 KANSAS CITY -- With Nori Aoki on the 15-day disabled list, manager Ned Yost has identified Lorenzo Cain as the right fielder's replacement atop the Royals' lineup.
Cain started his fifth straight game at the leadoff spot in the Royals' 8-6 win over the Angels on Friday night and collected three hits, including a triple. The three-hit night bumped Cain's average to .333 in his last five games.
"I really do like it," Yost said. "He's had some great at-bats. He's been a bit of an offensive catalyst for us in the one spot, hitting a leadoff home run the other day."
The leadoff home run came in Wednesday's 5-4 loss to the Dodgers.
Cain is not foreign to the role. He batted in the leadoff spot in eight games last season and in 14 games in 2012.
"It's all right. Wherever they need me to hit, I'll hit," Cain said, who went 4-for-16 in the previous four games entering Friday. "I'm just trying to stay with my same approach as I have been when I was in the seven-hole."
A promotion in the order made sense for Cain, who hit sixth, seventh or eighth in his first 46 games despite a team-high .310 batting average.
"I like the fact that he's swinging the bat really, really well and when that spot comes back in the eighth or ninth inning, we've got a quality hitter that's swinging the bat very well manning that spot," Yost said.
Cain received one of these opportunities on Wednesday.
With a runner on second and one out in the ninth, Cain smoked a line drive right at first baseman Scott Van Slyke, who made a leaping grab before doubling off Pedro Ciriaco at second for the final out.
The 6-foot-5 Van Slyke made his only start at first base in the series on Wednesday, replacing Adrian Gonzalez. Gonzalez stands three inches shorter than Van Slyke and perhaps would not have snared Cain's liner.
"That's just the way the cycle goes at times, it's a matter of breaks. We haven't gotten many breaks this last week," Yost said.
Dick Kaegel is a reporter for MLB.com. Jackson Alexander is an associate reporter for MLB.com. This story was not subject to the approval of Major League Baseball or its clubs.