Eaton out of lineup with leg soreness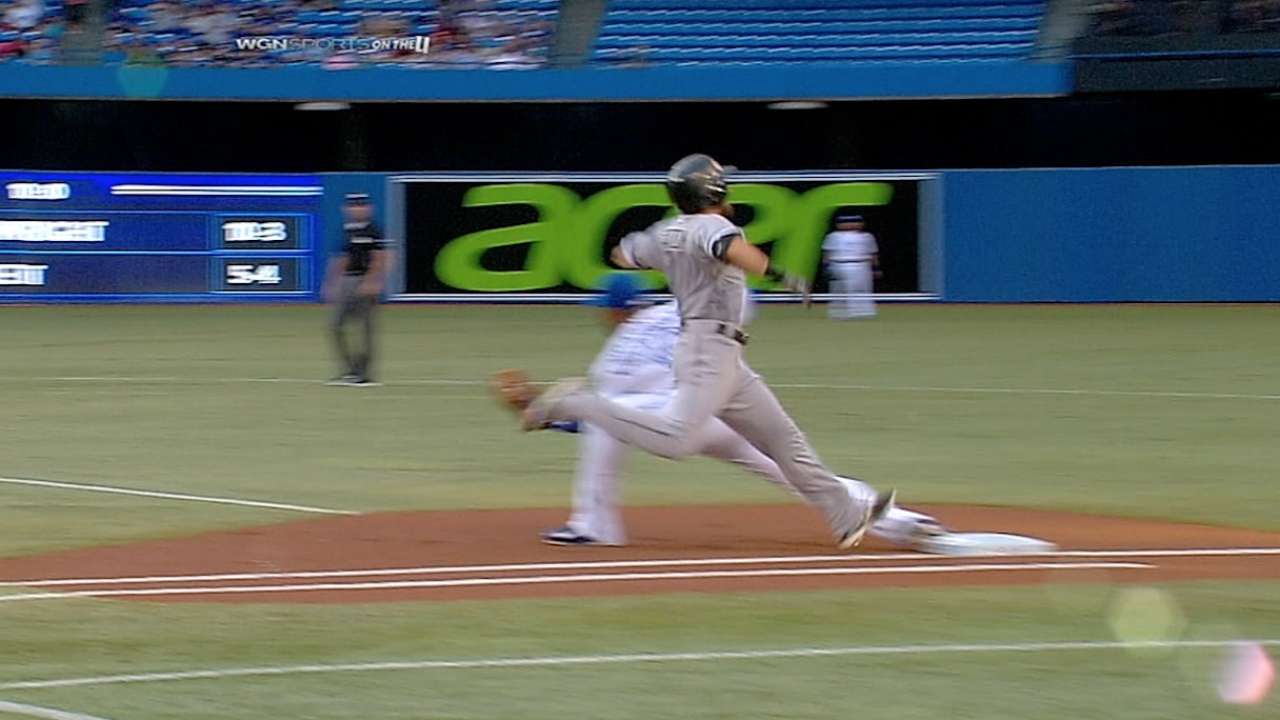 TORONTO -- Center fielder Adam Eaton was out of the lineup for Friday's game against the Blue Jays after leaving the series opener in the top of the first inning with soreness in his legs.
White Sox manager Robin Ventura didn't pinpoint the exact nature of the injury during a pregame interview with reporters, but said it's likely similar to the right hamstring injury that landed Eaton on the 15-day disabled list earlier this season -- just not as severe.
"It's probably hamstring more than anything," Ventura said. "Similar to what he had last time, just not to the degree that he would need to sit out as much. But I think it gets to the point where [his legs] are tired and sore, and you have to rest them."
Facing Blue Jays starter J.A. Happ, Eaton sent a chopper to second base on the second pitch of the game on Thursday. He hustled down the line in an attempt to beat it out, but was thrown out by Munenori Kawasaki.
Eaton appeared to wince on the play, and when the White Sox took the field in the bottom half of the inning, he was replaced in center field by Leury Garcia.
Ventura said giving Eaton the day off early in the team's four-game series on the artificial turf at Rogers Centre could also be beneficial.
"I would've done it anyway, but the fact we're on turf, it probably helps that it's here," he said. "It will help later, but if we were at home and the same thing happened we'd still be doing the same thing."
The 25-year-old Eaton, who spent on time on the DL with a strained right hamstring in May, is hitting .284 with one home run and 22 RBIs this season. His 20-game on-base streak and 12-game hitting streak came to an end with Thursday's injury.
Jamie Ross is an associate reporter for MLB.com. This story was not subject to the approval of Major League Baseball or its clubs.