Lee throws in simulated game, feels good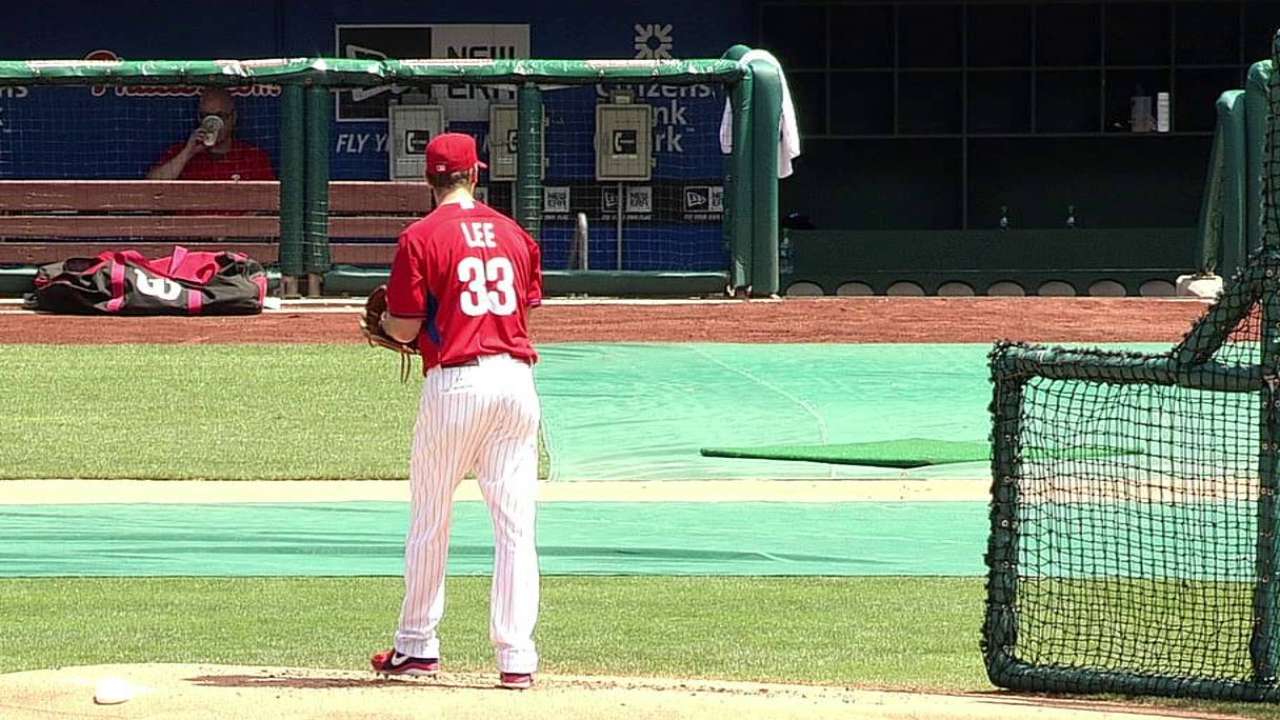 PHILADELPHIA -- Phillies ace Cliff Lee made 40 pitches over two innings in a simulated game at Citizens Bank Park on Friday afternoon, the left-hander's first action against hitters since going on the 15-day disabled list nearly six weeks ago.
"I'm happy with how I felt and I'm headed in the right direction," said Lee, who has been sidelined with a strained left elbow since May 18.
Lee used all of his pitches and faced teammates Ronny Cedeno, Tony Gwynn Jr. and Cesar Hernandez. He made 20 pitches, took a break and then made another 20 pitches to simulate two innings.
"Everything was down in the zone," manager Ryne Sandberg said. "His first inning was better than his second, but all was quality and everything was down. He seemed pretty pleased about it."
Sandberg said the consensus among Phillies management is that Lee needs at least one Minor League rehab start, but the next step "possibly could be another session like that within three days, something like that."
"It is what it is," Lee said of a possible rehab start. "It's a necessary step along the way. I wish I could pitch today, but obviously that's not going to happen. I've got to stick with the plan and continue to progress and add more volume, and hopefully I continue to rebound and head in the right direction."
Lee did not offer a timetable for his return, though he should be ready to be activated some time around the All-Star break, if all goes well.
"I'm just going take it one step at a time," he said. "If I continue to feel good, we'll continue to add volume, and at some point I'll be back."
Todd Zolecki is a reporter for MLB.com. Austin Laymance is a reporter for MLB.com. Follow him on Twitter at @jalaymance. This story was not subject to the approval of Major League Baseball or its clubs.