Williams: Desmond, Werth not overworked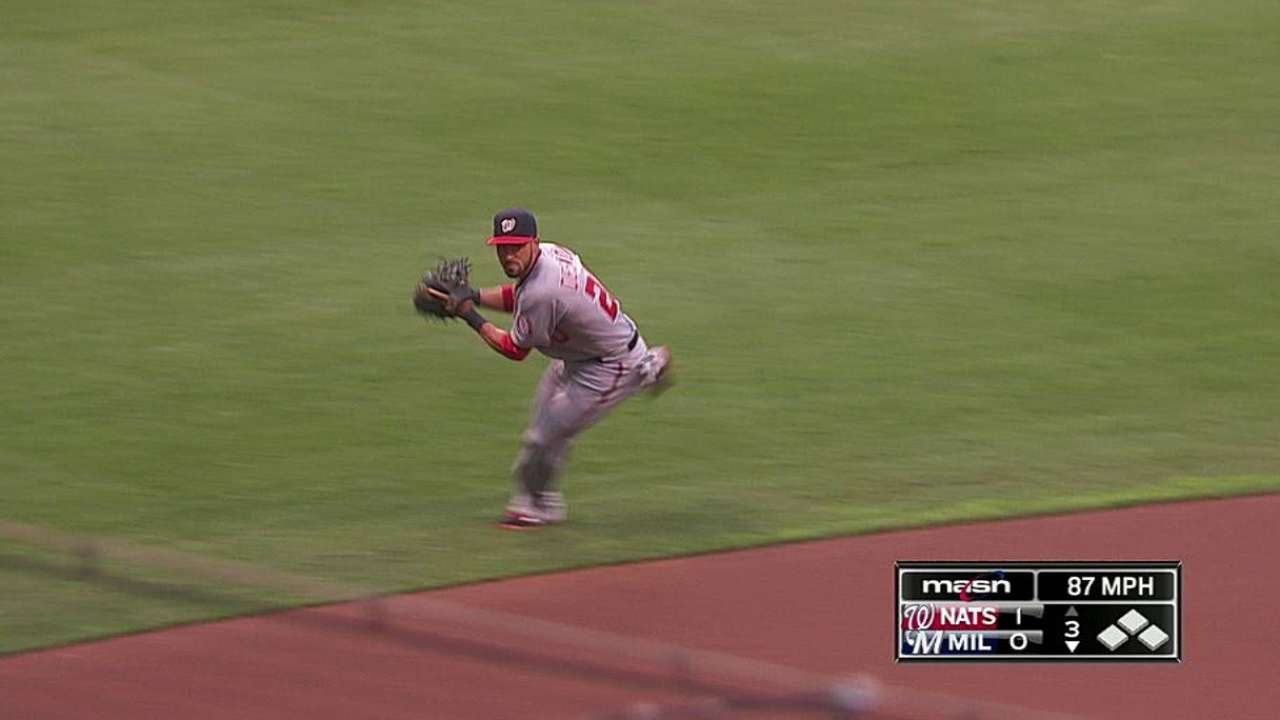 CHICAGO -- Ian Desmond generally does his best to avoid conversations with manager Matt Williams that involve taking a day off. Desmond played in 154 games in both 2010 and '11, and 158 in 2013.
Desmond has played in 77 of Washington's 78 games entering Friday -- his only game off came June 5 -- but Williams isn't concerned about his shortstop's heavy workload.
"I look at it, and I see him playing in the infield and getting to balls, that's the indicator to me," Williams said. "His legs aren't heavy, he's moving around OK, he's made some great plays in the last week. So that indicates to me that he's fine, physically."
Williams also noted that Desmond has some time off coming up. He said Desmond will play in only one of the two games in Saturday's doubleheader with the Cubs, which is followed by a rare Sunday off-day. The club then returns home for a three-game set with the Rockies that's followed by another off-day on Thursday.
Desmond leads the team with 14 home runs and 46 RBIs but is hitting a career-low .237, which Williams maintained isn't because of a lack of rest. Williams said Desmond is simply expanding the zone too much.
Joining Desmond in the iron man competition is outfielder Jayson Werth, who's played in 76 games.
"Sometimes you've got to pull the plug on them. ... They're all in the same boat," Williams said. "They'll get one on Sunday, they'll get another one on Thursday, and hopefully that allows them to get some rest."
Both were in Friday's starting lineup, with Werth hitting third and Desmond seventh.
Joe Popely is an associate reporter for MLB.com. This story was not subject to the approval of Major League Baseball or its clubs.