Escobar rests Game 1, available for nightcap
Rays shortstop, out since Tuesday with sore right shoulder, plays catch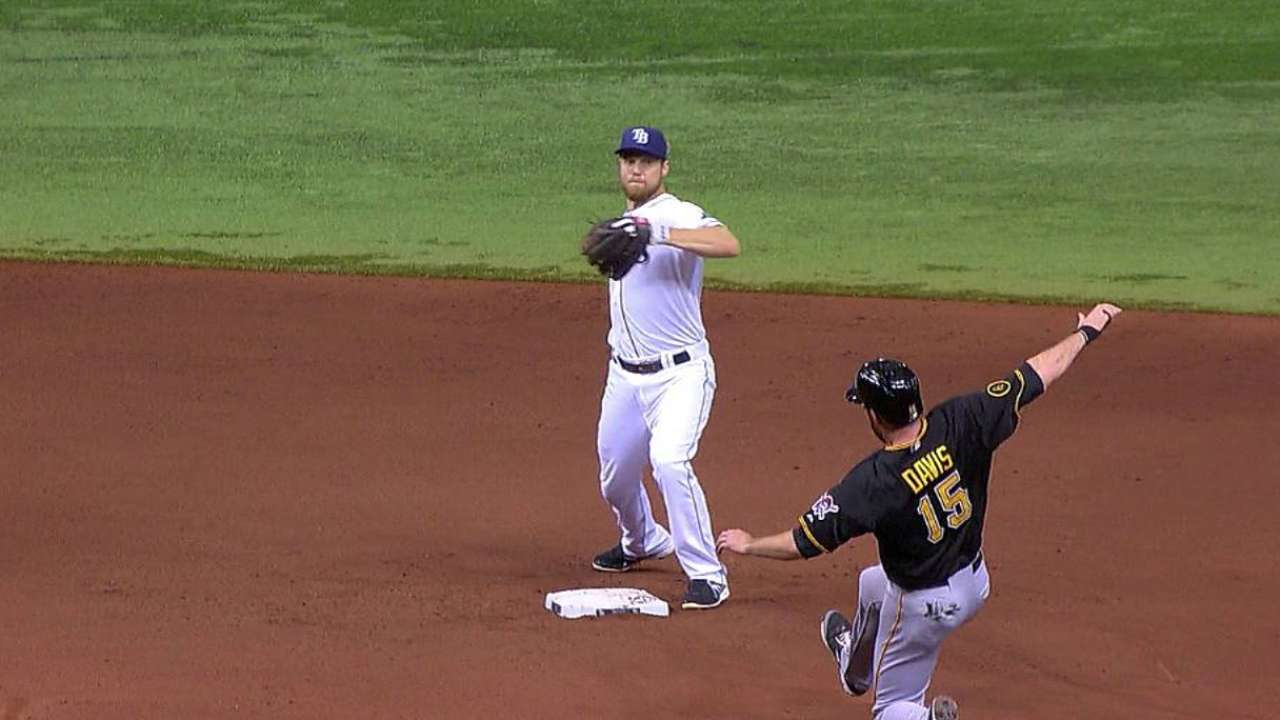 BALTIMORE -- Rays shortstop Yunel Escobar wasn't available for Game 1 of Friday's split doubleheader, in which the Rays won, 5-2, and was out of the starting lineup for Game 2, but he was available as a pinch-hitter.
Escobar hasn't played since Tuesday as he deals with soreness in his right shoulder.
"He wanted to come out and play catch and see where it was at," Rays manager Joe Maddon said before the opener. "He just did not feel quite normal."
After Escobar played catch -- which he was doing as Maddon addressed the media in the dugout Friday morning -- he was going to be re-evaluated for a potential return later in the day.
The shortstop left Tuesday's loss to the Pirates for a pinch-hitter in the eighth inning after tweaking his shoulder on a throw to first base, Maddon said.
Even if Escobar doesn't return for the nightcap, Maddon doesn't anticipate a stint on the disabled list being necessary. Maddon expects Escobar to see time in the field at some point during the weekend series with the O's.
"I'm not feeling that right now from the conversation," he said.
Otherwise, the manager said, the team is rested and healthy for the two games Friday. Thursday's off-day gave the bullpen time to rest, and catcher Ryan Hanigan, who was nursing a stiff neck, is scheduled to start the night game.
David Wilson is an associate reporter for MLB.com. This story was not subject to the approval of Major League Baseball or its clubs.