Harper may return to Nats as soon as Monday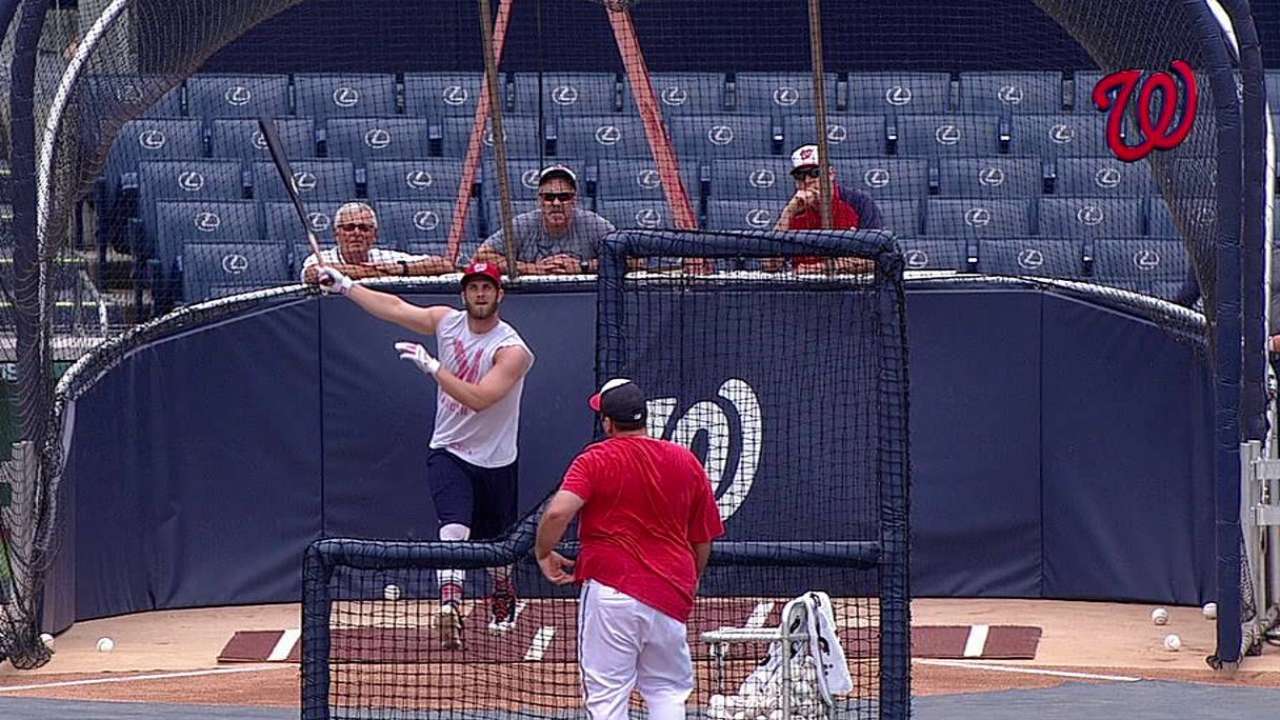 CHICAGO -- Bryce Harper could return to the Nationals as soon as Monday in Washington if all goes well during his rehab assignment, manager Matt Williams said.
Harper, who has been out since late April recovering from a torn ligament in his left thumb, played seven innings in right field for Double-A Harrisburg on Thursday night at Akron. He went 1-for-3 with a double, walk, and run scored in what was his third rehab appearance overall.
Williams said Harper will play a full nine-inning game Friday, will either DH or take a day off on Saturday, and will again play a full game on Sunday. The club will then re-evaluate Harper with the hope their All-Star outfielder is ready for Major League action.
"He could potentially be back, depending on how everything goes and how he feels," Williams said. "When he comes back we want him to feel good at the plate, feel good in the field and have his legs underneath him full go.
"We don't know how the next three or four days will go, but he's well on his way."
Harper's eventual return will force Williams to come up with a rotation between a surplus of outfielders. In Harper's absence, Denard Span has been a lock in center, Jayson Werth has manned right, and Ryan Zimmerman has moved to left to make room for Anthony Rendon at third.
With that in mind, Harper will play center field on Friday and left field on Sunday.
"We'll talk to him what our plans are moving forward and how we're going to do it and what the needs may be for the club," Williams said. "He's a great athlete. He can play anywhere, so that's why he's playing all three of them just to get a feel for all of them."
Williams isn't complaining about having so many options in the outfield, either, and said he has regular conversations with players about preparing to play a less-familiar position.
"We just don't know how it's all gonna pan out when everybody gets back," Williams said. "It's a great problem to have, but there are some decisions to be made on an everyday basis."
Joe Popely is an associate reporter for MLB.com. This story was not subject to the approval of Major League Baseball or its clubs.