Eaton exits early, hopes to return Friday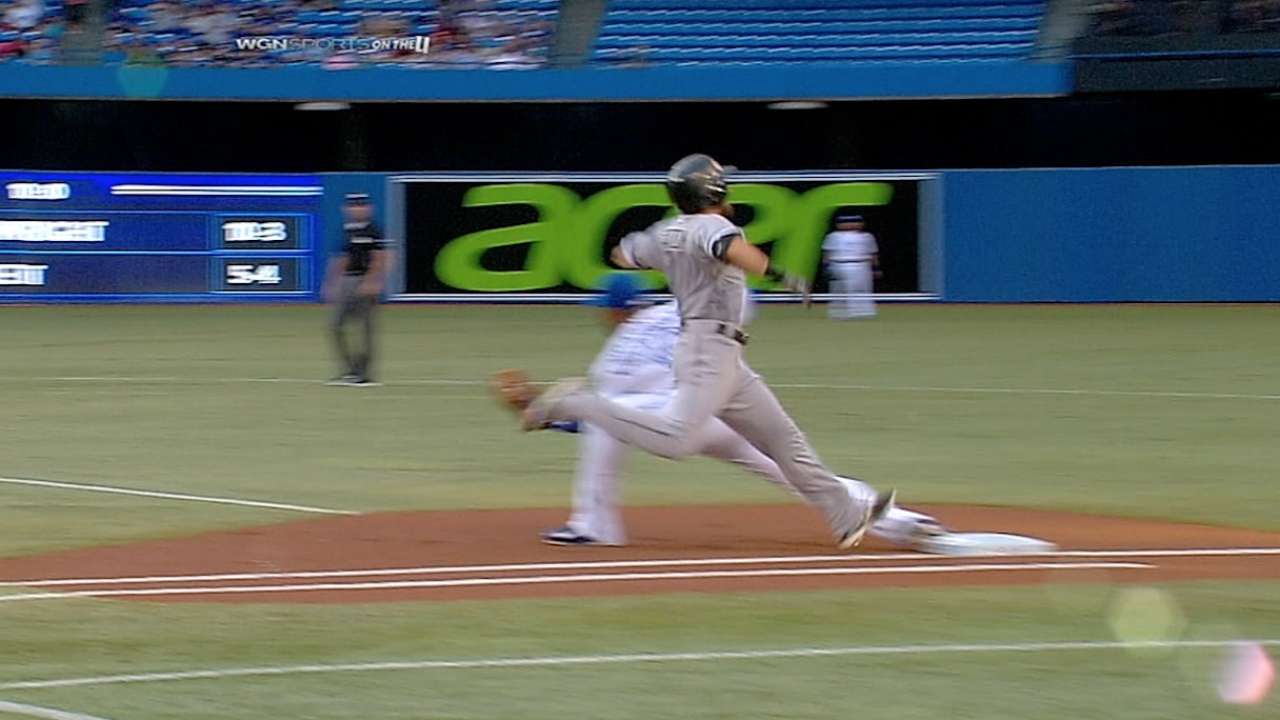 TORONTO -- White Sox leadoff man Adam Eaton says he's day to day with a "lower body injury" after leaving the team's series opener against the Blue Jays in the top of the first inning on Thursday night.
It was originally reported to the media that he had experienced cramping in his left leg, but Eaton told reporters that the ailment was simply wear and tear on his legs in general.
"It's something I've been dealing with," he said. "My legs, you know, trying to keep them healthy, but I haven't been doing that great of a job getting in there and making sure they're ready for that game. And the combination of last night, like I said, I've been dealing with them for a couple of weeks, the rain delay late in the game, you know [it's] hot, and obviously, I get on base quite a bit, and I basically just crushed my legs. So I need to communicate better with [the coaching staff] when I need a day or whatnot."
He said he was already feeling better after treatment, and would argue to be in the lineup Friday.
Facing Blue Jays starter J.A. Happ, Eaton sent a chopper to second base on the second pitch of the game. He hustled down the line in an attempt to beat it out, but was thrown out by Munenori Kawasaki.
Eaton appeared to wince on the play, and when the White Sox took the field in the bottom half of the inning, he was replaced in center field by Leury Garcia.
The 25-year-old, who spent on time on the 15-day disabled list with a strained right hamstring in May, is hitting .284 with one home run and 22 RBIs this season. His 20-game on-base streak and 12-game hitting streak came to an end with the injury.
Jamie Ross is an associate reporter for MLB.com. This story was not subject to the approval of Major League Baseball or its clubs.