Former top prospect Biddle put on inactive list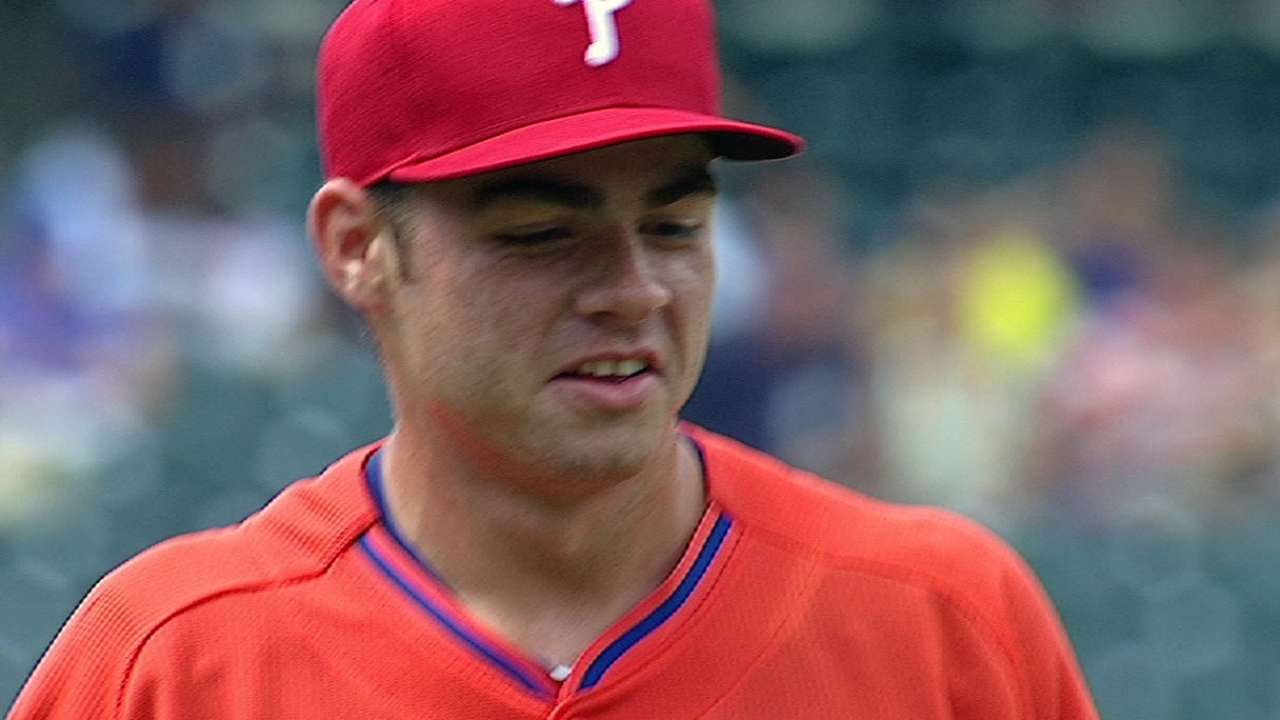 PHILADELPHIA -- Jesse Biddle entered the 2014 season as the Phillies' top pitching prospect, but at the moment, he is lost.
The Phils placed the Double-A left-hander, who they selected in the first round of the 2010 First-Year Player Draft, on the inactive list. Biddle, who is 3-9 with a 5.03 ERA in 13 starts, told the Reading Eagle, "I'm miserable out there. I'm very unhappy. And I don't know why."
Phillies general manager Ruben Amaro Jr. confirmed it is what it sounded like.
"We decided to give Jesse a mental break," Amaro said of the 22-year-old hurler.
Biddle -- who is 0-4 with a 12.64 ERA in his last four starts, pitching past the third inning just once -- battled the mental side of the game in 2013. He also suffered through whooping cough, and a postseason MRI exam revealed he pitched the final month of the season with plantar fasciitis in his left foot.
He finished 5-14 with a respectable 3.64 ERA, but battled through constant frustrations.
"I was really, really immature in some ways handling my illnesses, handling some of the adversity I was facing," Biddle said in January. "There were a lot of times I failed last year, and I didn't handle it the right way. There are some things I really want to grow up on and want to improve."
Former Phillies ace Roy Halladay had a one-on-one discussion with Biddle in Spring Training. He spoke with him for about 30 minutes one afternoon, discussing the mental aspects of pitching and handing him a copy of "The Mental ABC's of Pitching" by Harvey Dorfman, which Halladay credits for helping saving his big league career.
"A big thing for me will just be not sitting on things as long," Biddle said. "There are times where I'll let a game affect me for too long after the game is over, when the fact is, once my manager takes the ball out of my hands, there's nothing I can do. As much as I want to, as much as I want to go back and replay it over and over in my head, there's nothing I can do to change it."
The Phillies also announced they released Double-A outfielder Jiwan James, who they selected in the 22nd round in 2007.
Austin Laymance is a reporter for MLB.com. Follow him on Twitter at @jalaymance. Todd Zolecki is a reporter for MLB.com. This story was not subject to the approval of Major League Baseball or its clubs.