Ruggiano appreciates efforts of World Cup team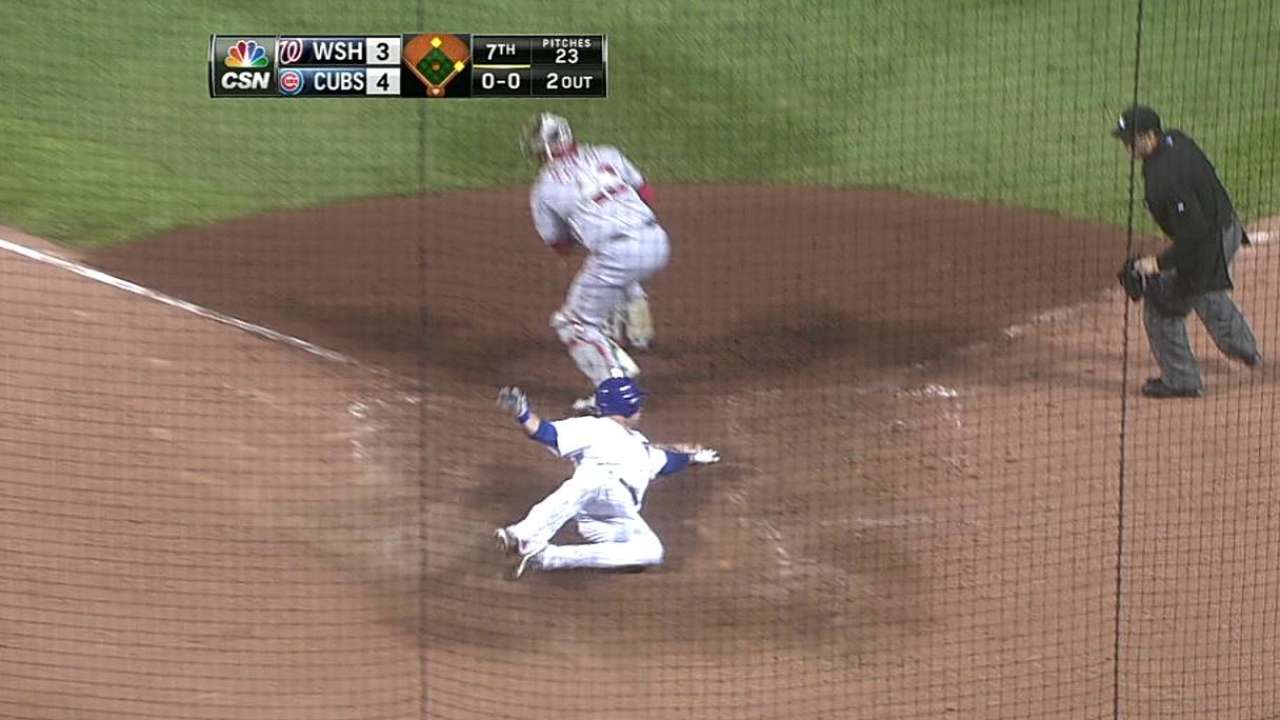 CHICAGO -- Cubs outfielder Justin Ruggiano knows what it's like to play for a U.S. team far from home, having played in Taiwan in 2007, and he was cheering loudly for the U.S. men's soccer team in its World Cup game Thursday against Germany.
Ruggiano tweeted "USA! USA! USA!" before the game, played in Brazil, which Germany won, 1-0.
"Everyone's into it," Ruggiano said of interest in the World Cup. "I can't say I'm a soccer fan, but any time Team USA is going in something that is meaningful as a sport, us being athletes can appreciate what they do out there.
"I think World Cup soccer brings a new awareness of the sport to our country," he said. "Our country is based around the NFL, baseball, basketball, and probably in that order. Just to see the passion that these international countries have for their sport is incredible, and that's a bunch of work they're doing out there. That's not an easy sport. They have to be in ridiculous shape.
"Hitting a baseball is hard, and may be the hardest thing to do in sports, but hitting a soccer ball at that velocity with your head into a goal with that accuracy, it has to be tough."
Ruggiano, who drove in two runs in Thursday's 5-3 victory, did play soccer for two, three years growing up in Texas, but then decided to focus more on baseball.
In 2007, he played for Team USA in the International Baseball Federation World Cup, and beat Cuba. He heard plenty of chants of "U-S-A."
"The unanimous chants they do in the stands, it's something you don't hear at a baseball game," he said. "They are non-stop -- you've heard the commercial, 'I believe that we will win,' and Team USA is doing it now. It's exciting to play. In Taiwan, we had really small stadiums but they were loud. When you play there and they are all in unison, it's awesome."
Carrie Muskat is a reporter for MLB.com. She writes a blog, Muskat Ramblings, and you can follow her on Twitter @CarrieMuskat. This story was not subject to the approval of Major League Baseball or its clubs.